When I was reading San's post about St. Martins day I was taken back to the days I was little and how much I loved to walk home from – well basically anywhere – in the dark with a lantern. Then the same day I got a picture of my niece with her first lantern and she had this funny expression on her face. Something like "this is exciting but I really don't know what I am doing here". And I instantly wanted to have a lantern myself.
And I came up with a DIY Star Lantern.
You need
♥ card board
♥ cutter/scalpel
♥ pencil & ruler
♥ sandwich paper
♥ glue
♥ tea light
Most of my time went into constructing the pieces. So I made a little sketch and hope that it helps or at least gets you started.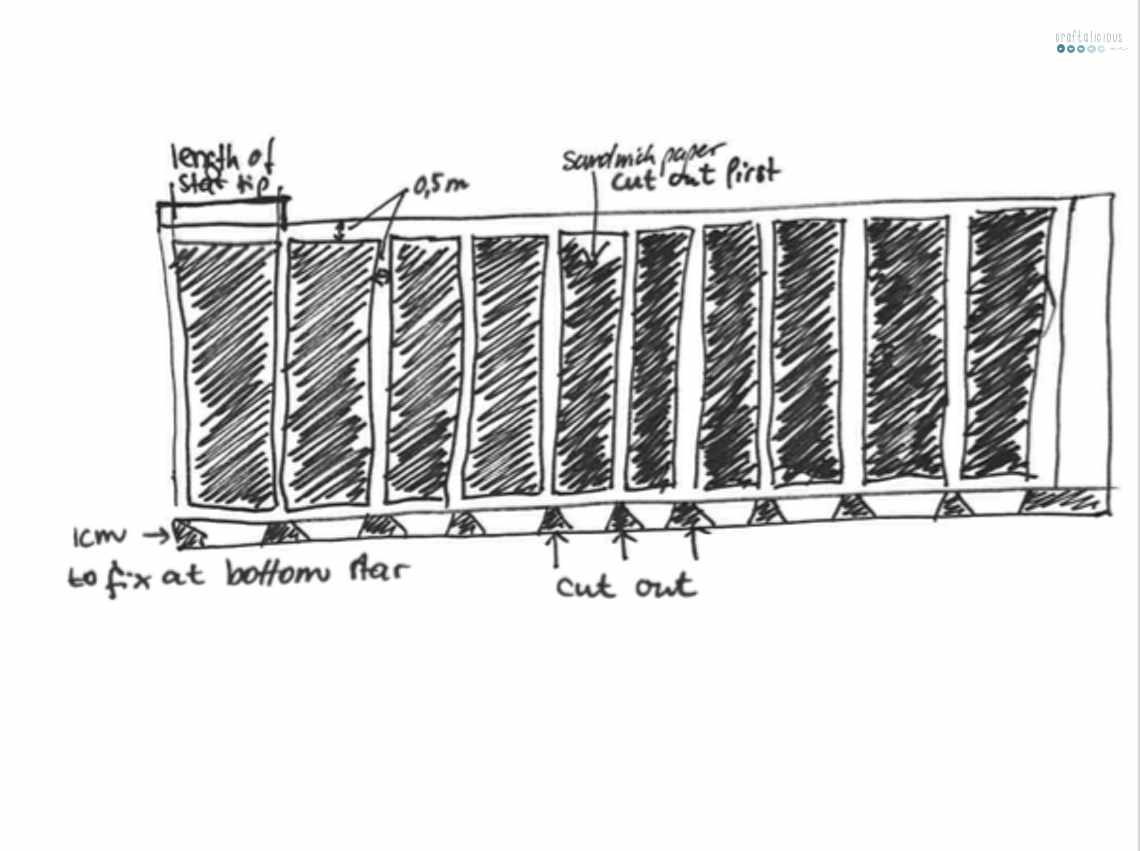 Cut yourself two stars. Mine were a six-peak-star with one star tip of the length of 6,5 cm.
Then construct the ladder-shape for the star itself. I left 0,5 cm on each edge to glue the sandwich paper onto the card board. On the bottom I had about 1 cm so you can fold it around your bottom star.
Then add the sandwich paper from the inside and start folding like an accordion.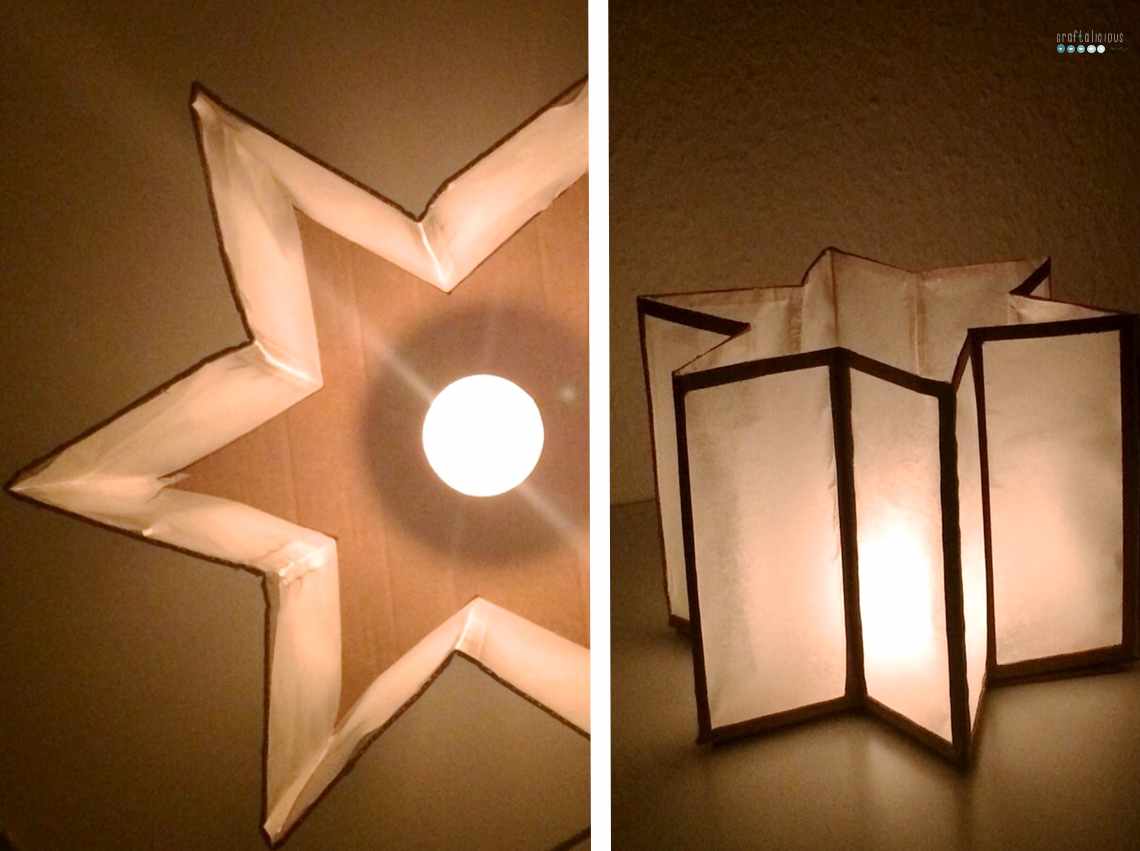 When you are done glue it the pieces together and add another star shape to the bottom.
Put in a tea light and enjoy your star lantern.
Happy crafting, happy 3. Sunday of Advent,
Tobia
P.S. I'll add it to the Nina's upcycling link-up.