It's starting to get colder and we need to be prepared for the longest winter nights. And also Christmas is just around the corner and that is lots of time to snuggle up and watch Christmas movies.
So I finally got around making a new throw pillow for our couch!
A Star Pillow!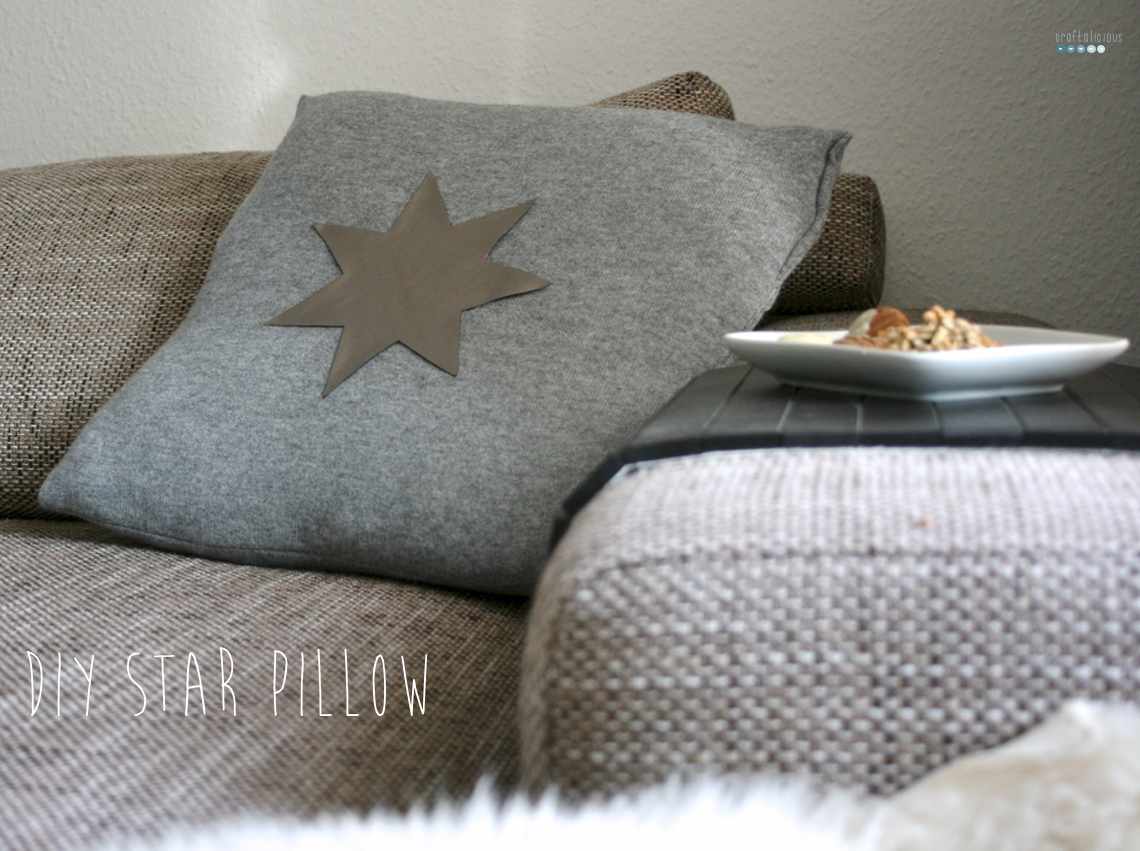 I inherited a cashmere sweater my dad couldn't wear anymore – the mots had a feast. But I figured something can be done with it.
So I cut two rectangles 42 cm wide. One was longer than the other to sew a pillow with a hotel pillow cover closure.
And of course I needed a star. I went back to Stoff & Stil to finally get the faux leather I fell in love with a month ago and it turned out to be totally matchup to our couch.
So I cut the star and wanted to sew it with copper thread onto the cashmere cloth. That didn't work to well – I guess due to the very different cloths and their strechyness. Any suggestions?!
I ended up using textile glue but I feel like something is missing. So I will hand stitch my copper thread over the holidays. And I will sew two more tiny pillows with the faux leather cuz I just love the color and texture on our couch.
Have you ever sewn pillow cases? Or do you do that all the time?! Show me!
EDIT: Oh my I almost forgot, that I have THE BEST COOKIE receipe for you today at my friends blog berlincreative. Head over because they taste especially good when snuggled into a star pillow.
Happy crafting y'all, Tobia