Today I have a really quick DIY you can almost do on the go. And once again most of you should have at the items you need at home. Let do some Christmas Star Decoration with cork coasters!
All you need is
♥ cork coaster
♥ pins
♥ a stencil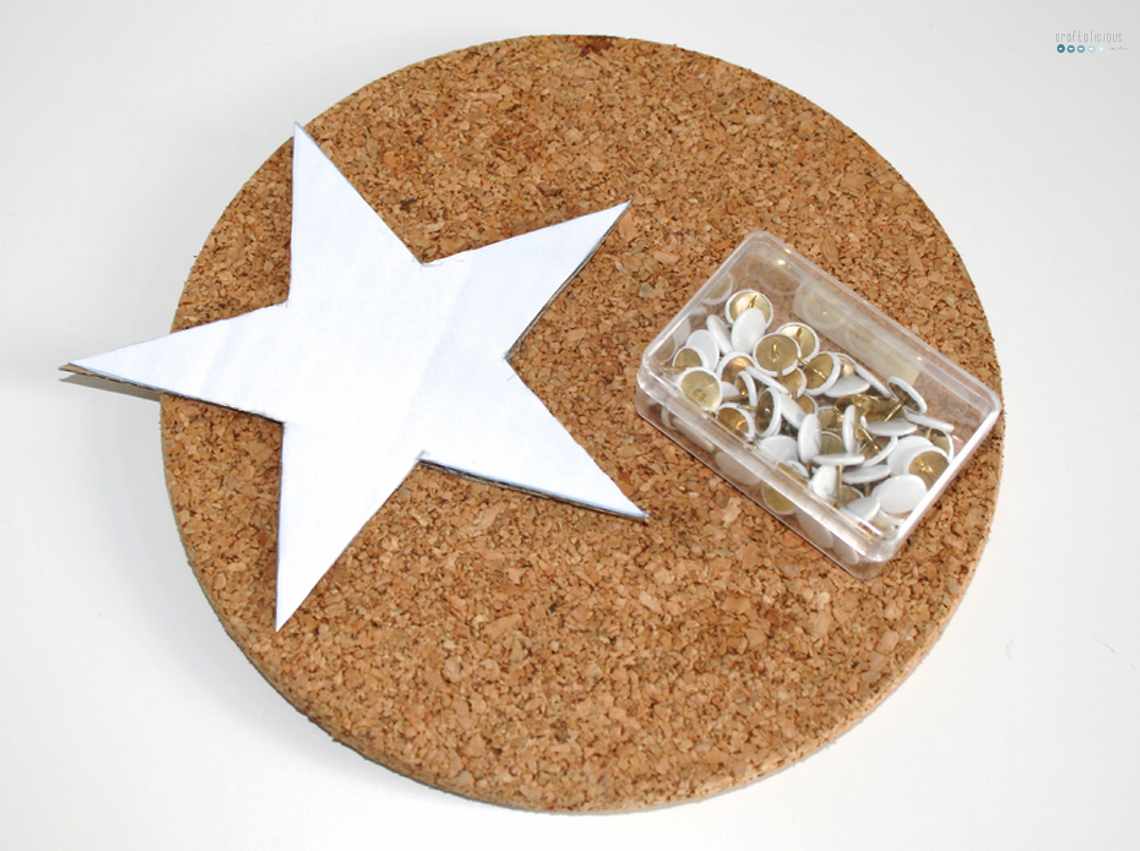 I painted my star partner with tailor chalk on the chalkboard and then pinned away. It is not as easy as it looks to get a similarity. I figured I do the corners and then evenly spread pins in between.
Pretty easy, huh? Now go put it on a shelf and enjoy.
Have a great day, Tobia