Only one more night until Christmas Eve is here. I am excited. I am happy. And I am busy. Bet you are too.
So I figured let's have a tiny tiny DIY if you still need a bit of color, festive feeling and something nice. Or maybe you are not even celebrating within your own four walls.
This DIY is for you – a Masking Tape Star!
All you need: masking tape
Now find your canvas! That can be door, a cupboard or shelf, maybe a window or even your table.
Make your stars and enjoy how fast and easy you have just decorated.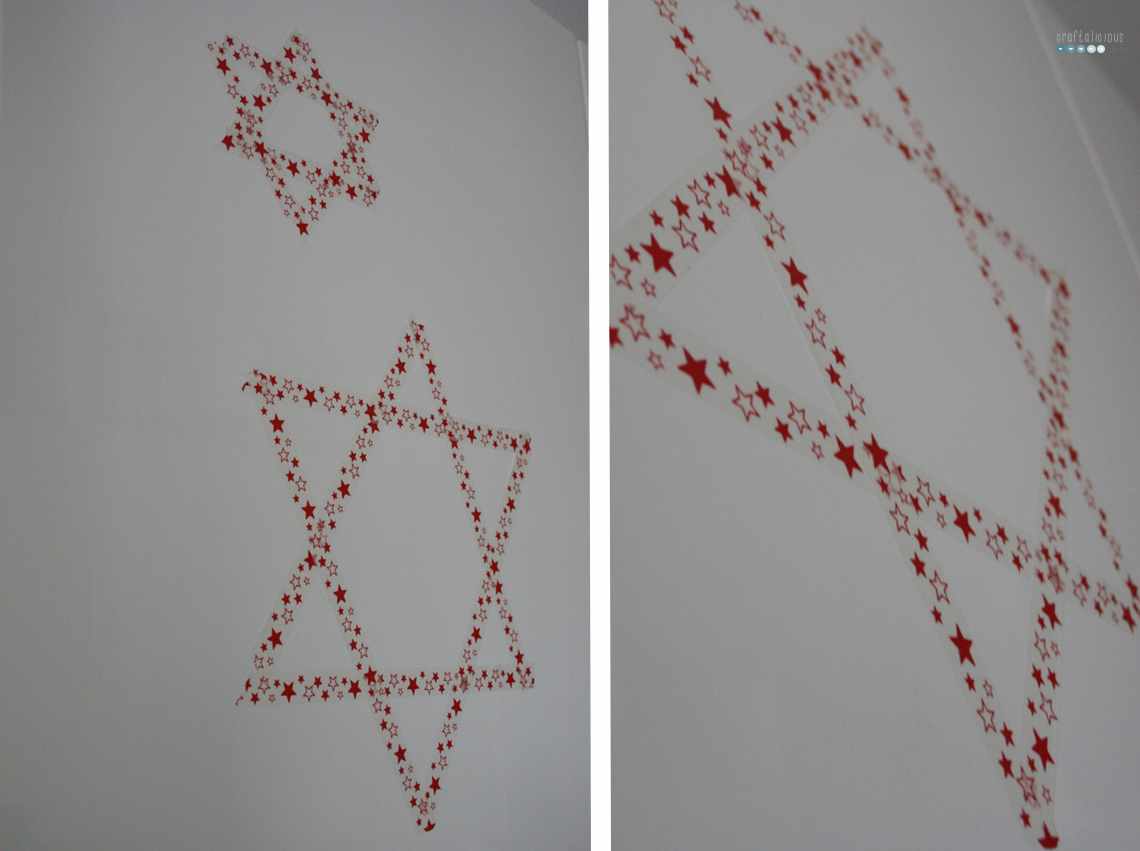 Have a great day. I hope there are not a lot of errands to run and more time to get into the Christmas groove.
Happy taping, Tobia