The old year is only in the back of our head now. We have welcomed 2023 and all the goal setting and intention lists are written. We cracked the spine of our new calendar. I did too. There was a time when I kept all my calendars. They were more journals then calendars. Today lots of things happening online. But I do have some sort of calendar where I jot down all my daily to-dos when it comes to client work. But I don't need to keep it.
The other day that old calendar was done for. I recycled the paper to paper and was left with the wire bindings I so painfully ripped apart. I suddenly wonder – this creative mind of mine – for what I could use that. And I immediately new it: wired words.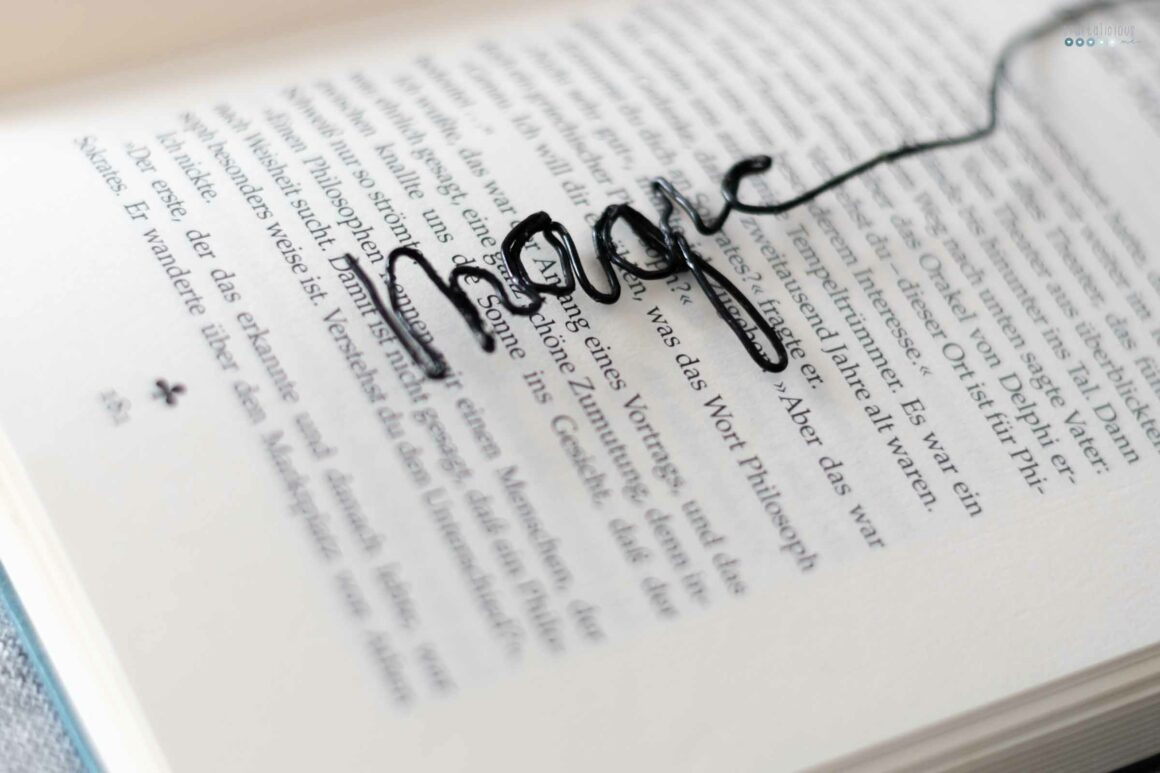 I had the idea of making myself a bookmark. And it wasn't long that I decided it should be my word of the year: magic.
Maybe you also have some old calendar in your house and you want to join me in making this.
All you need:
a piece wire
a word – best to print it in the font and size you want for reference
pliers
The rest is more or less work of patience and a bit of handiwork. It turned out my wire was a bit thick for the small size I was going for. A thinner one would have probably worked better. However, I do want to use it in a book and it gets moved and touched a lot so I guess for this purpose it was better.
But you could also use florist's wire which will probably be easier. And maybe even possible to form with your hands.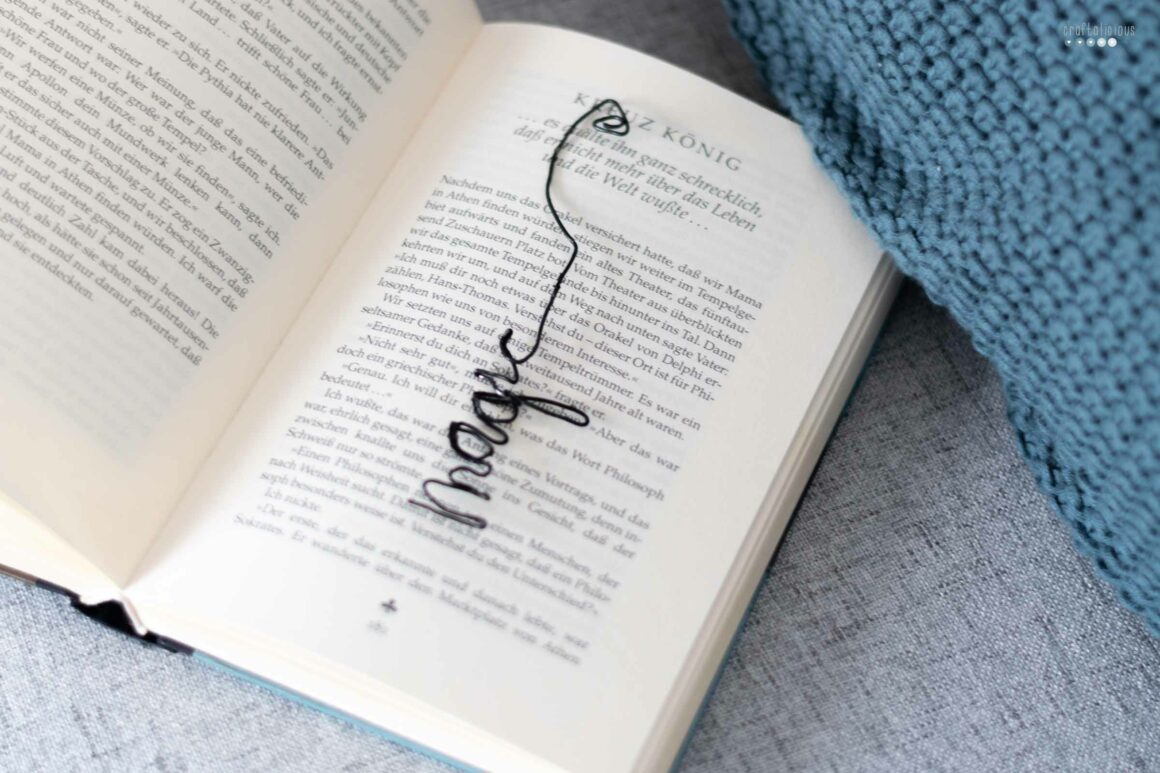 I am smitten with my wired words bookmark and I think it will keep me good company when reading all those magic books this year.
What are you doing with old calendars? Throwing them out? Keeping them as memories? Or recycling into new things? Let me know.