My favorite time of year is approaching. And I am usually kicking it off with a seasonal wreath I make for my mom. I've been doing this probably close to 20 years now. In the early days it was just decorating a wreath of fir branches, which I usually made myself. But that gotten boring fast. So I ventured into using different materials and trying to come up with creative new ideas. This year it is a pine cone scale wreath.
I've been using single needles in my wreath but never pine cones. And since I didn't have that many at hand I figured I am just using the separate scales of a pine cone.
As always the instructions are rather simple. But what might seem simple for me may be overwhelming for someone. So here is the little tutorial.
Materials for a Pine Cone Scale Wreath
wreath form – as always I recommend a straw one over a styrofoam one
some pine cones – make sure they are dried and have been out of the woods for a while or you'll be carrying critters to your work station
always and forever needing a glue gun
pliers, garden scissors or muscle
decor of your liking
Instruction for assembling the Pine Cone Scale Wreath
Step 1: You need to prepare the scales. For that you need to cut or clip them off the cone. Scissors are not working too well as they are usually mot sharp enough and you can't always get the angle to cut. I often times used my hands and ripped it out but it is harder work and it will show on your hand. So I would recommend getting some garden scissors – which I didn't have at hand. You can dump all scales in a bowl or spread them out a bit so they can dry. It doesn't matter if some scales are a bit longer and others are shorter. That actually works in your favor.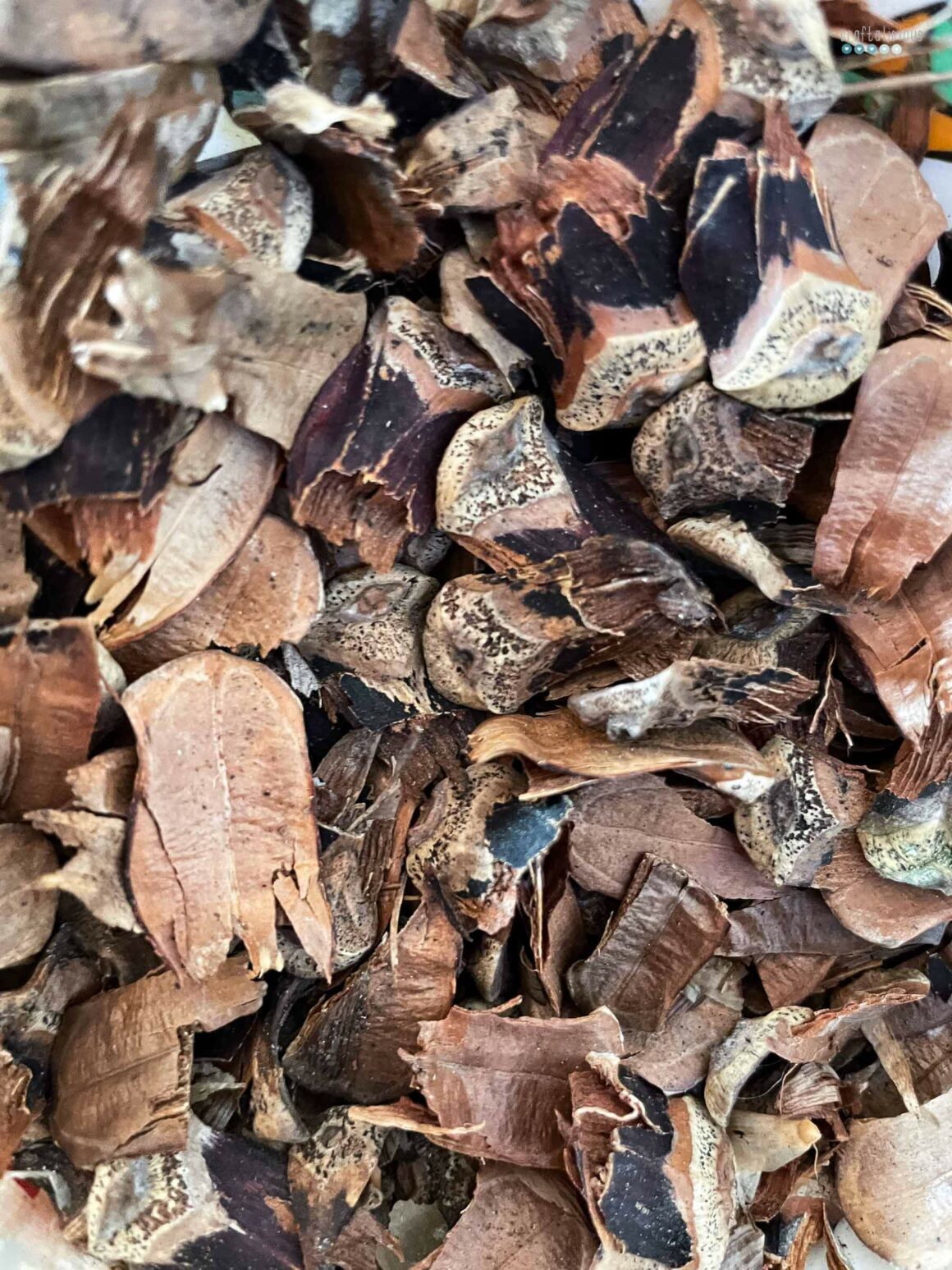 Step 2: Grab your trusted glue gun and start working by gluing the scales to the form. As always I would recommend starting from the top and work your way down to the inner and outer edge. This was the result is more even and the part which the eyes see first is most regular.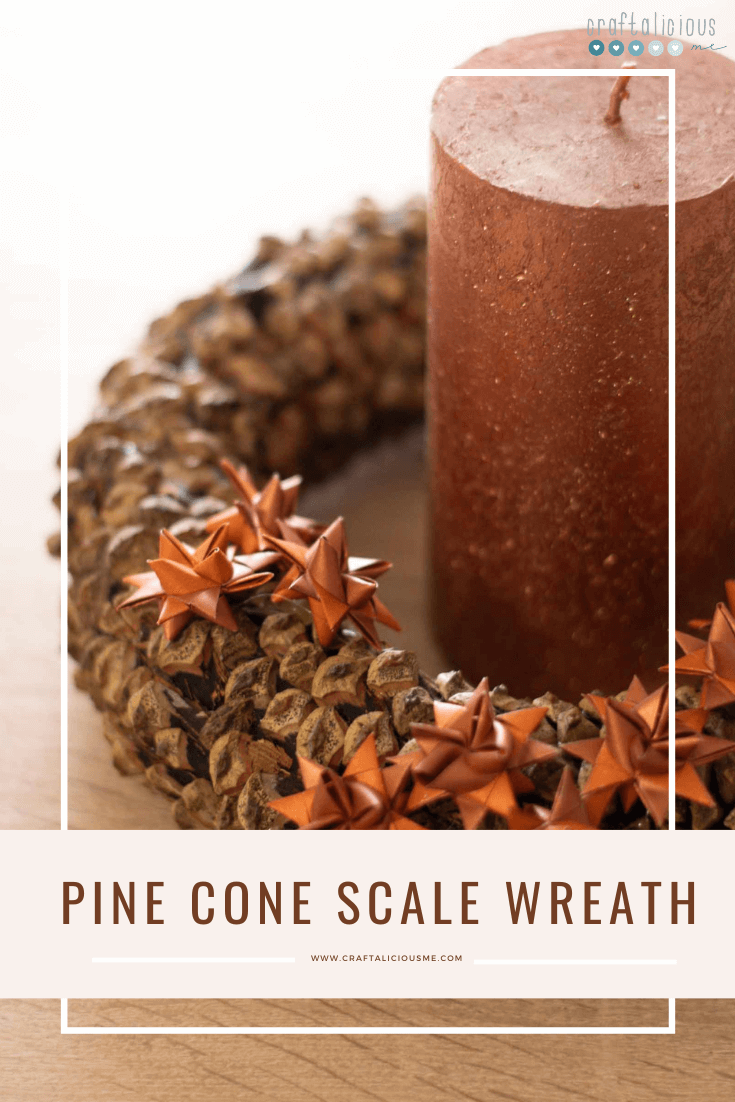 Step 3: Now it is time to decorate. You can do all kinds of things. Adding other natural objects like dried fruits and seed capsules. Or you add some colorful little Christmas ornament, bows or bells. Endless possibilities.
More wreath ideas from previous years
I am curious: Have you made a wreath yourself? Do you have a new one every year or do you get out the one from storage? Would you attempt this pine cone scale wreath? Did you find a favorite in the collection of previous years? What material should I use next year?