Oh my this week's been exciting.
It all started out with a vacation day. Aren't those the best? My mom and I were thinking on going on a biking trip somewhere but the weather was not that great. So we decided to try out a new spa an hour outside of Berlin located at Scharmützelsee.

First we wanted to walk a bit and then heat up in the sauna.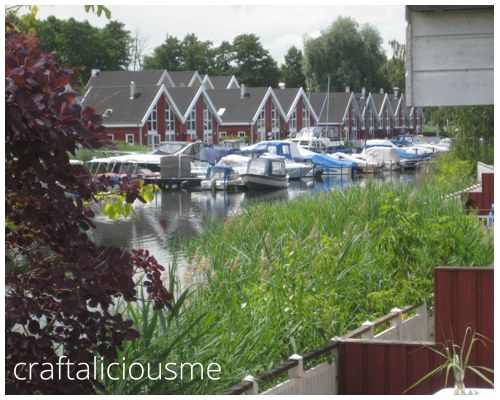 Doesn't it look gorgeous? I'm usually no fan of resort parks or areas with more tourists than anything else but I would have stayed here for the next three days in an instant.
It was so soothing. Imagine sitting on a porch, having BBQ watching the swan family go by or reading a book…
We than went to the spa. By now the sun was shining and it was actually quite warm but anyway. The spa was nice with lots of saunas to choose from and additional services we didn't try. But for me the best was the direct lake where you could go right after the sauna. So refreshing. We spend most the time on the deck chairs under a group of birch trees just listening to the wind, the waves and the lake inhabitants. When have you last just been? I mean just not doing a thing? Watching, listening dozing off, waking up and hanging in a dream land of your own? I really wish you a day like that. It's great.
We went back because hello game day. And it was a tough one. I didn't even watch until the end. Because I've started a new job on Tuesday. And after 4 days it's interesting, demanding and a very open minded team. I look forward to it. Only downside is the long commute over an hour but I plan on doing a lot of post writing on my way. This one was drafted on the way ;-)
Well and yesterday another game day. We've moved on to semifinals and as I've said before its gonna be Germany vs Netherlands in the finals. Really…
What's your week been like? I submit my story to Fräulein Ordnung's weekly happiness collection.