Wonder what this is?
Here is the story: I want to share an idea I really really love.
A few weeks ago I came across a wonderful post from Julie. Julie went along and nominated a tree within one of Berlin's parks to be Wish Tree.
I only heard about wish trees being part of weddings. But really why not have a full-sized one in a park for everyone to interact? The Wish Tree is such a success and Julie asked for help in supplying tags. I only live 800 m away so of course I dropped some of.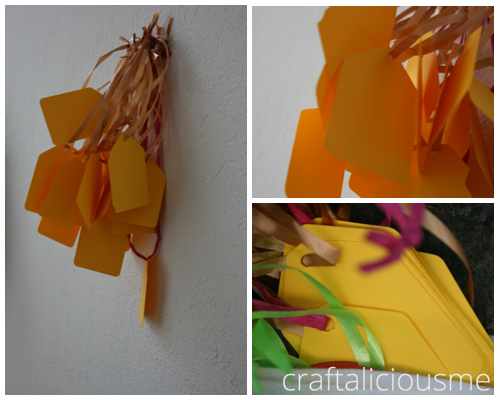 If you are in Berlin. Go and visit the tree. Directions are on Julie's blog. If you are not living in Berlin – why not find a tree who's life mission is to become a Wish Tree?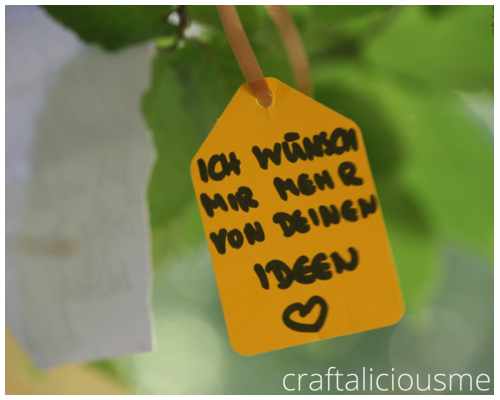 Have a wonderful start into this months. Happy wishing, Tobia
P.S. Hop over to Bine to check out the entire yellow collection of this month color me happy.