Today I take you a long one of my – admittedly rare – morning walks. Every time I manage to get my coffee into the thermos, but on boots and a coat and head out I feel so much better starting the day. Still I don't do it often enough. Laziness wins, my hot water bottle, a book and myself cuddle up on the couch and suddenly its close to 9 am and I am needed at my send.
I am still working on finding the best spots in my new neighborhood. But I think I am coming up with a regular little rout and it takes me along some pretty little tiny houses. I have mentioned them before on this blog when talking about my vacation at home and exploring outside the doorstep but I haven't really shown any photos. So here we go, let's stroll through my neighborhood catching fall vibes while we are at it.
Heading out of the house I have to cross one of two bridges to get to the lovely little dirt road where those tiny houses sit. Today I take the fancy red bridge.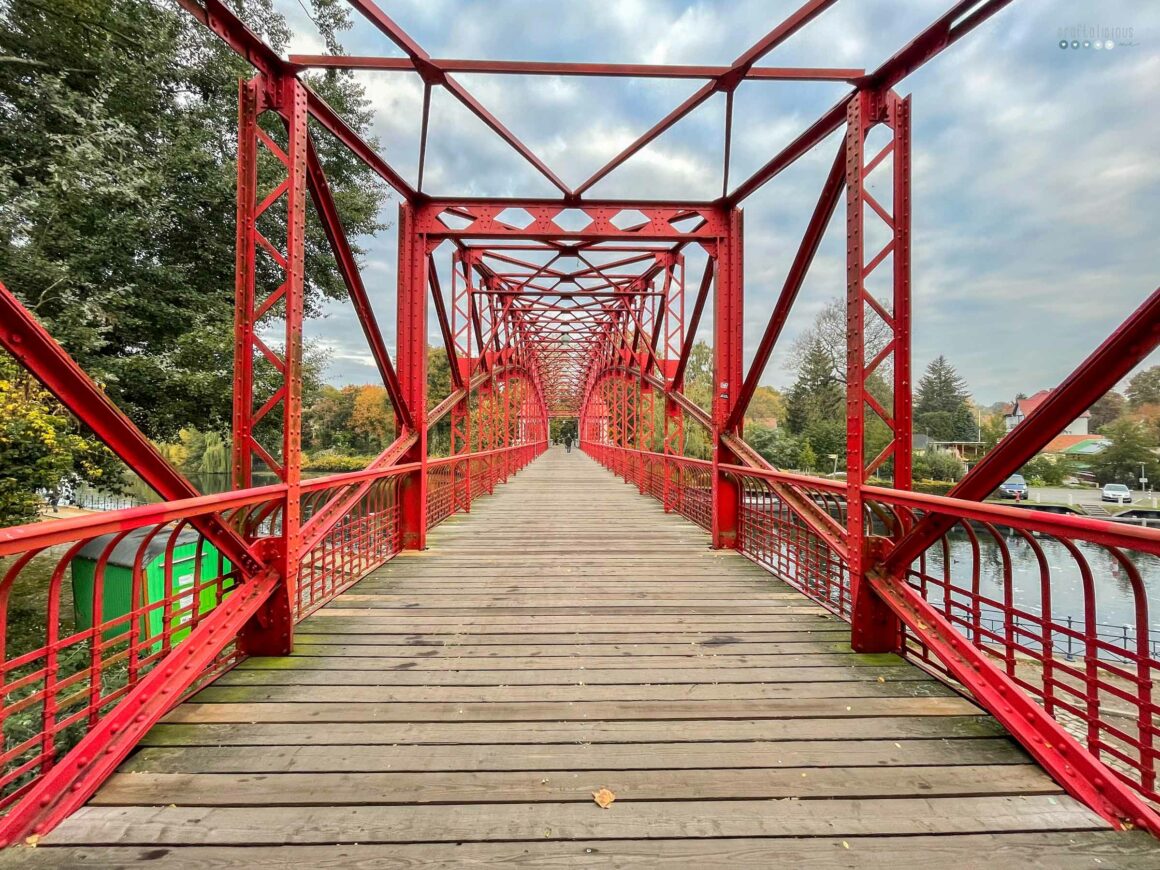 I quickly head to the left onto the peak of the peninsula to have peek at the lake.
Right after the bridge there is tiny dirt road to the right. That is were I turn in now. And immediately you think you landed in hobbit land. Houses are tiny and quirky here.
I love the bright color of this yellow house. It is one of the bigger ones with a garage.
Then there is this rather simple one but during the summer the rose bushes are adding another pop of color.
I stroll on sipping my coffee and come across this gem. I call it the tiny mansion.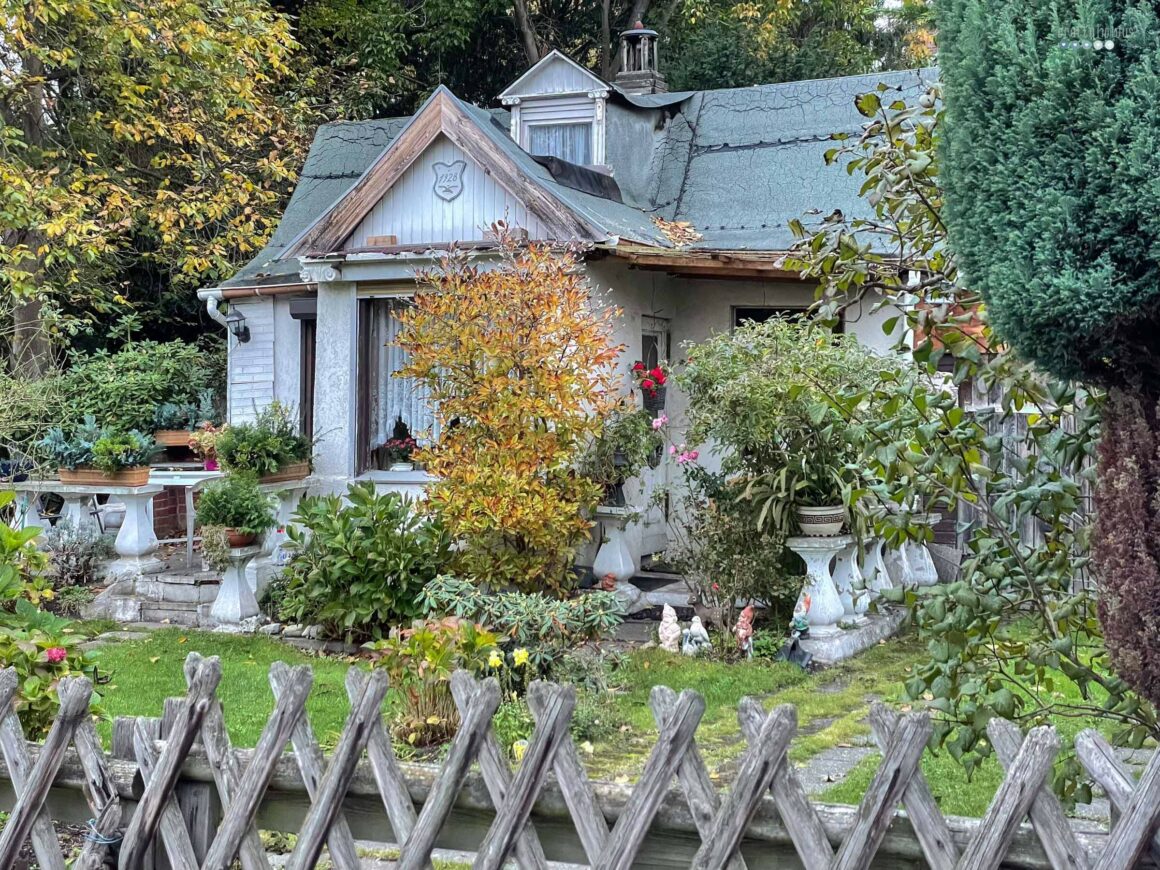 Dosen this one look so regal in a tiny version. Like a bit of Ancient Greek with those columns?
On I go and sitting between kayak and sailing clubs I discover this one.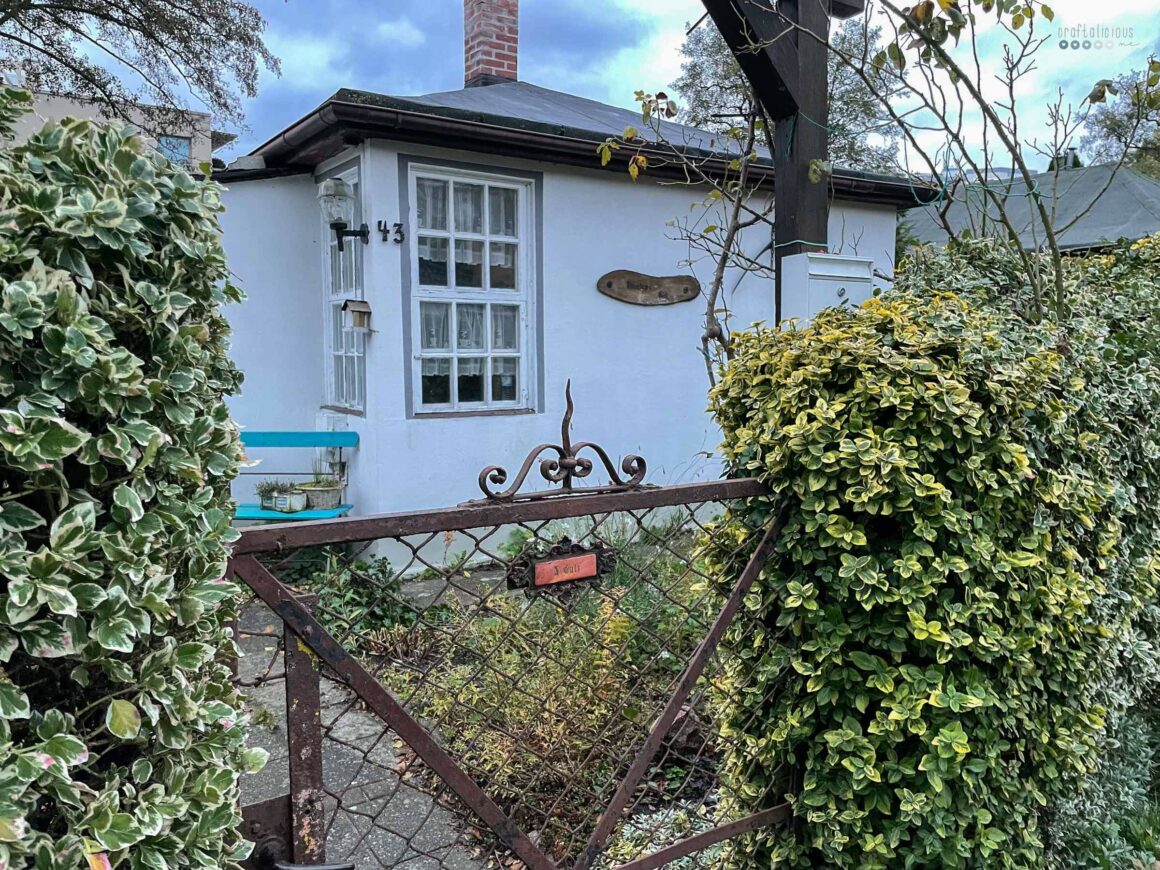 It is inner of the newer ones – or at least renovated. I love the simplicity and the blue bench. Always a good choice combining white and blue.
And the we stumble upon this hidden gem and probably my favorite.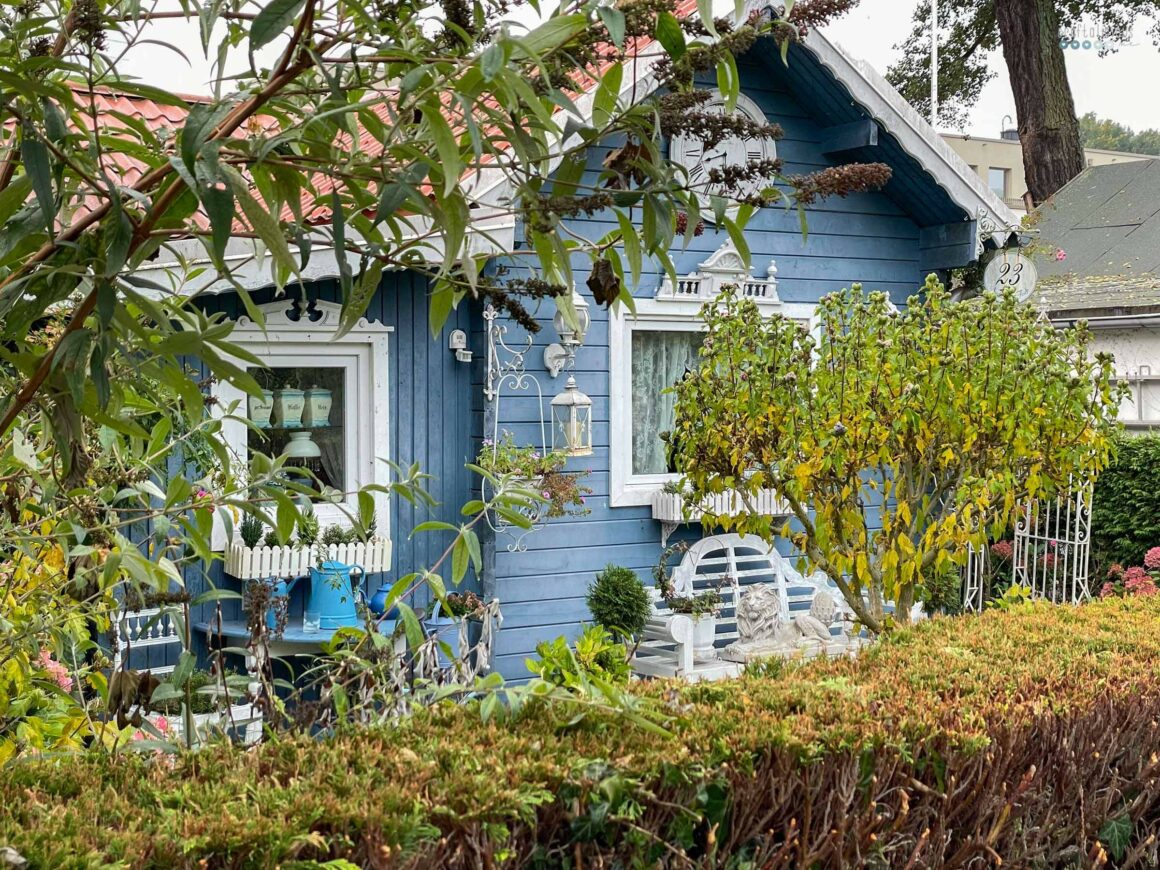 It is so quirky and individual. I always feel a bit bad peeking in and staring so I only snatch quick shots from the side.
Here is the summer version of that house.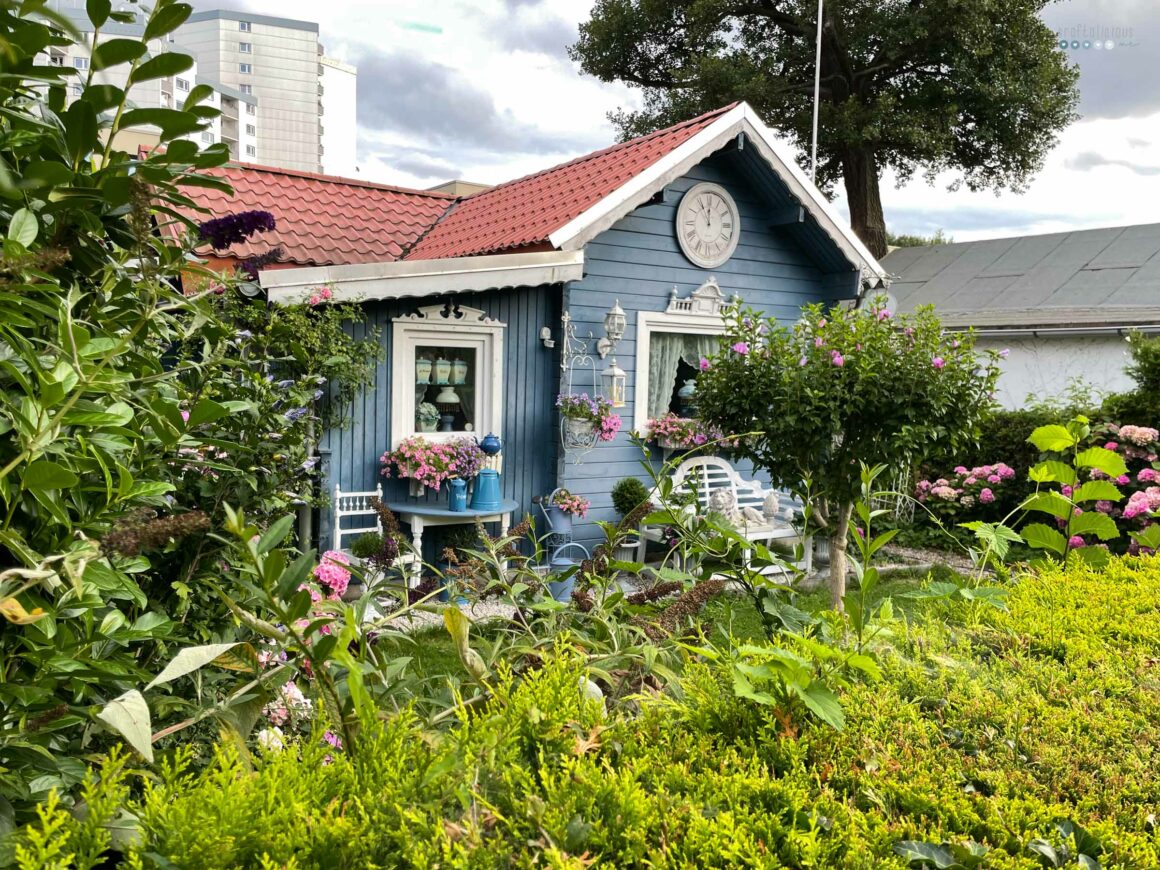 And a peek across the canal to the backside.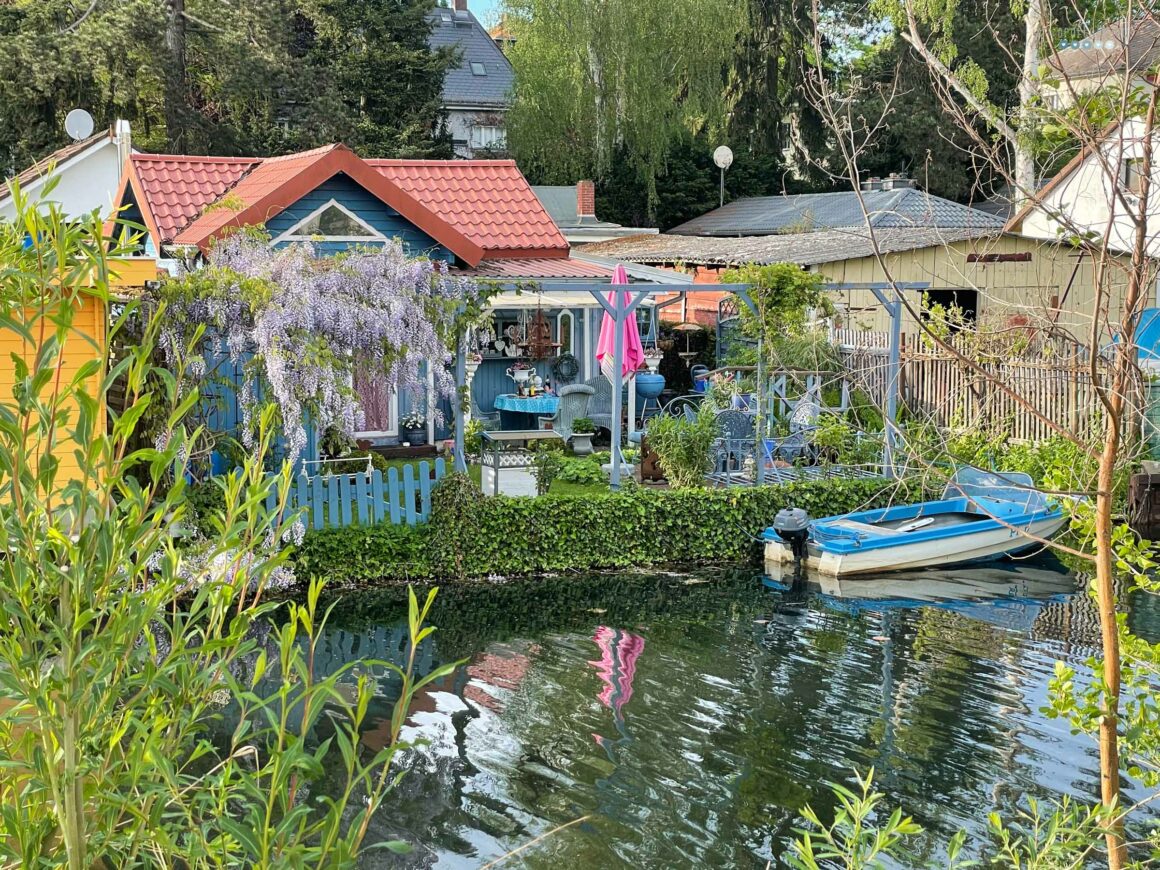 It is not only that the house is in blue, white and pops of pink that are obviously my favorites but I love that it is constant in its appearance. It's just so quirky.
Time to head back by crossing that little canal and then another three bridges to get back to my house.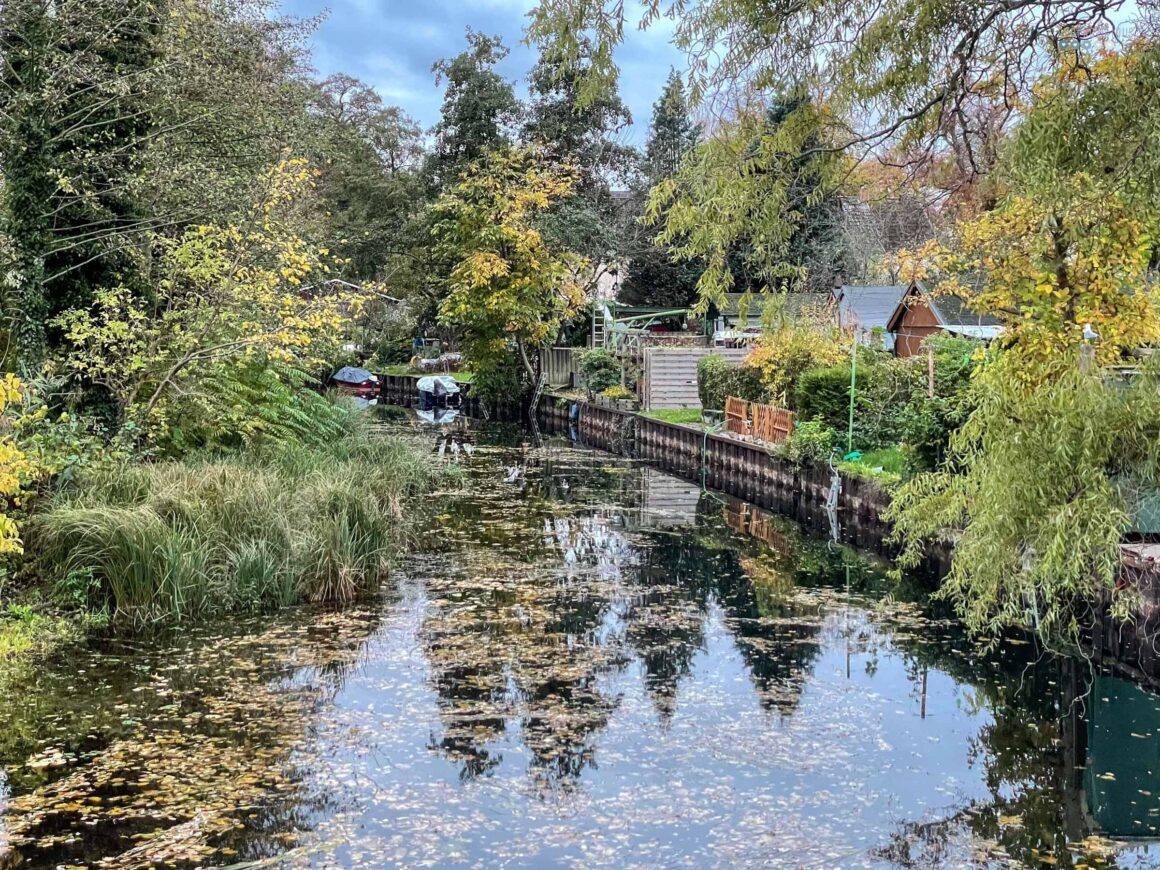 If you enjoyed this stroll around the neighborhood you may also enjoy my previous walks in 2014, 2018 and 2021 in a different neighborhood.
What is your favorite little house?
Happy strolling
Tobia