Every once in a while I am mentioning that I spend a few days or a weekend in the country side. And that is where I am currently at. The husband is on a business trip by train leaving me the car. And I decided I will drive the 145 km and spend two days working here. The perks of being a freelancer. That leaves me a bit time in the mornings and evenings to be outside, tackle a couple crafts projects and smell the fresh fall air. I love this small town charm. This morning I've grabbed myself a coffee, put one the coat and walked around the village for 40 minutes. I also took a couple pictures I want to share with you today.
But first of some historic notes because I love looking them up and some I didn't even know.
Apparently the small community Noßdorf was first mentioned back in 1346. The name Noßdorf is traced back to a local ethnic group called Sorbs – you may remember my Sorbian Easter Eggs – meaning "new settlement".
My great great grandpa Gottfried was a woodworker and cabinet-maker and opened a shop here in 19 hundreds. His son my great grandpa Richard continued the business. Unfortunately his son fell in WWII and they went out of business when my great grandpa retired at 76 which was somewhat in the sixties I believe. Ever since then the entire shop sits here at the property and my dad putters around a bit now and then. And sometimes I join. But I do not want to share the workshop with you today. As I mentioned I want to show you the little charming town – or more a village.
As in every Brandenburgian village common the church and the village green is the central spot. Here townspeople meet. My granddad used to be the pastor here and my mom and her siblings keep telling how they went to the milk ramp and watched the farmers doing their daily business. Last year the area was re-constructed and a new milk ramp was installed as well as some seating and a place to erect the maypole. There is an active new community here after many years of glumness. Unfortunately I forgot to take a picture here. Its to the left in the picture.
There used to be a little volunteering firebrigade in town. I remember every Saturday there was an exercising alarm going on. They shut it down in 1986 but it is still there – that little house with its red door. And I love it. It's so cute. I have never been inside the house and I can not remember ever seeing the door open. I am curious what is inside. Is the fire truck still sitting there?
An the other end of the main road sits a corner shop. Some time after the wall came down and discounters popped up around town the shop went out of business. I loved it. But it looked like this for years.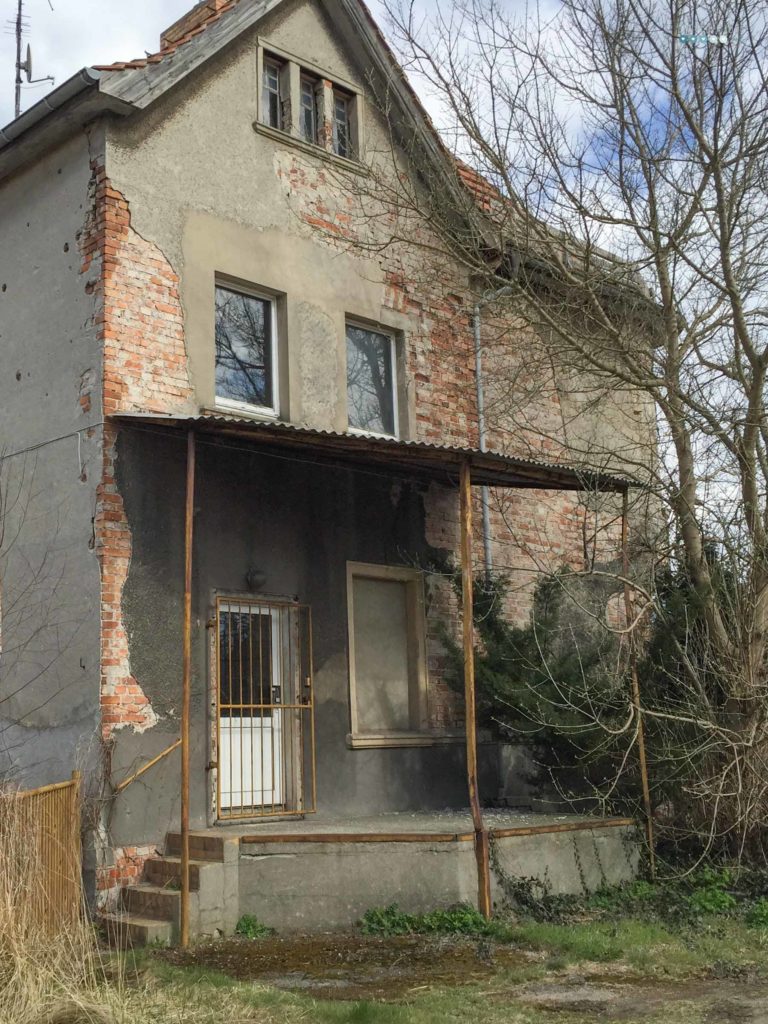 In 2017 constructions started after someone purchased the shop. They had fond memories of their grandma Margarethe who owned a corner shop in a different small town and recreated it here in this lovely spot. I have shared previously on instagram. During the summer time there is a little cafe on the terrace you can see in the old picture. There is homemade cake daily and inside is also some seating with a fire place. You can get coffee, fresh produce and local gifts and such. I love what they have done with the place and go there every time I am here.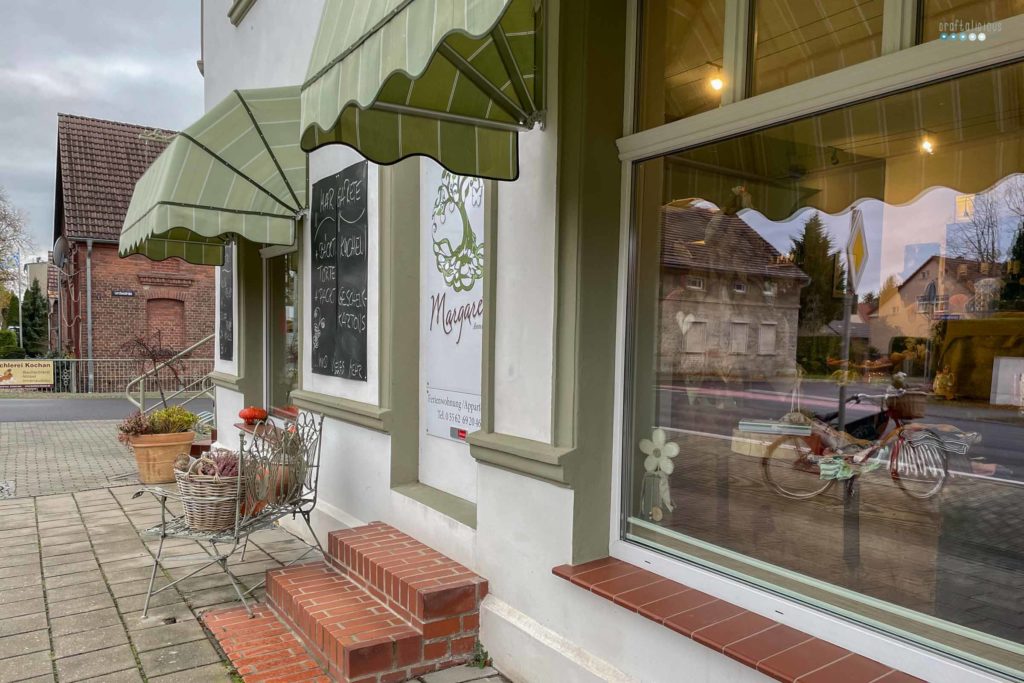 There is also an old restaurant and venue located in the village. It used to be only place with a dancing hall and remember celebrating my great cousins wedding there. There used to be a "disco" was held there on the weekend. My grandpa always said when we are old enough he will go and take us there. We never did as it closed before. Now it is another abandoned place in town.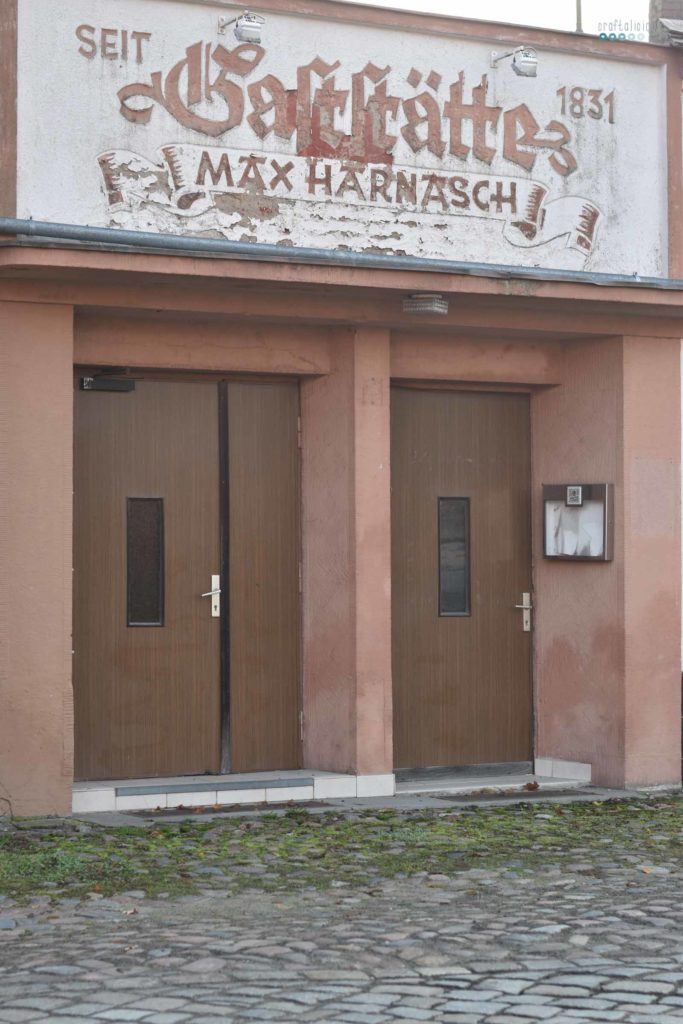 For me the small town charm however is all this lovely little – admittedly – decayed little houses. They tell stories and show history and shape the village. The next one is one of my favorites and I call it the spooky house. It looks royal but I have never ever seeing anyone enter or leaving this house. I do not know who lives there. Once my sisters and I were playing across and saw a shadow of a person behind the curtain. Thats all I can say about the inhabitants of the house.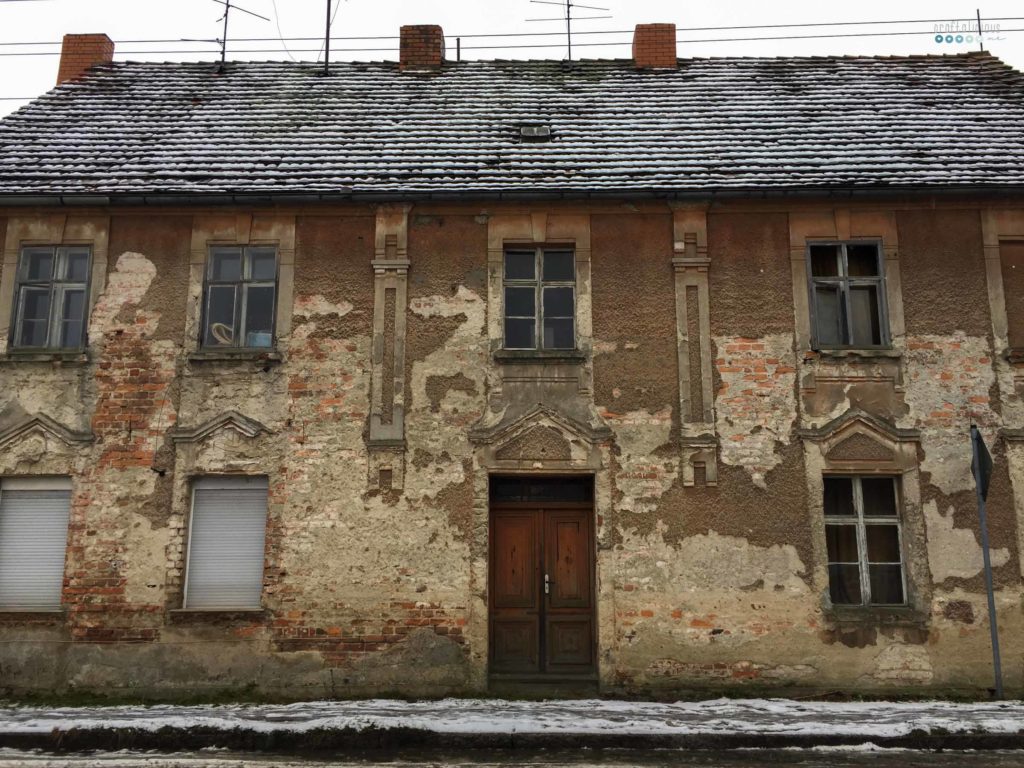 There are a lot of old homesteads and farm houses in this town. Some got modernized a bit and usually sport some colorful doors, some cool flower arrangements and lovely old wooden doors. Here is a sneak peak into one.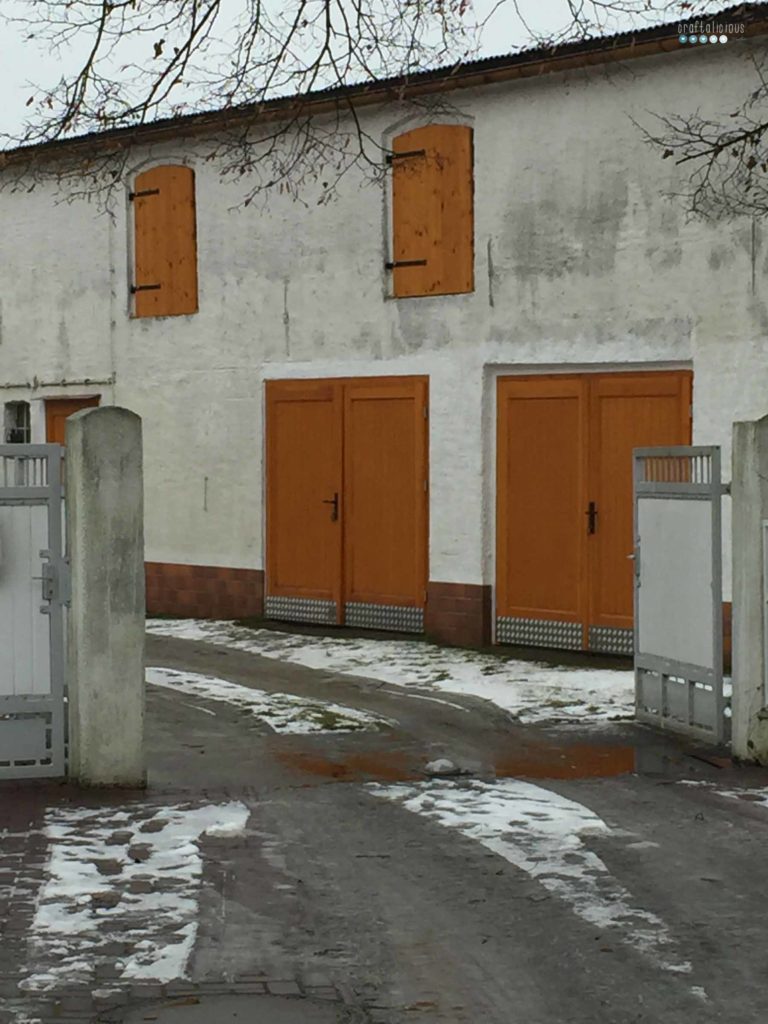 Now we have walked the main road and enjoyed the coffee. On Instagram I share a bit of a video later on so make sure to stop by.
Have a great day
Tobia