When the pandemic hit us in 2020 no one was able to travel. Ever since we haven't made big plans for travel even though my heart is craving to experience some new places. But we didn't really feel like booking a trip by plane anywhere. For one we are still in a pandemic and also because a lot of flights are getting canceled. Also there was not much time for a trip because both our work schedules are rather busy. And of course we just moved into our new home and that strained the budget. Also with the whole apartment situation in general we don't know how long we are able to enjoy it. So we rather quickly decided to do a weeklong vacation at home.
How to prepare for a vacation at home
After I had some experience spending summer at home in 2020 I was actually looking forward to repeating a vacation at home. But I also gave myself some ground rules so it really is a vacation and not just a few days at home that can be mistaken with an extended weekend. Here is what helped:
No work emails
Easier said than done when working full time from home. My tip: put your work accounts offline this way no emails will be pushed to your mailbox even though you check private ones. If you manage to not check our private ones daily that is also a plus. Because lets be honest all those newsletters really just make you scroll and waste time.
No Laundry
Spoiler alert I didn't manage this one. But ultimate goal was to not do any laundry while having our vacation. But we had an extended weekend away the week prior followed by a 3 day business trip so it was kind of necessary.
No errands
Kind of similar to the one above. I didn't want to do anything that I would usually do during a week or after work days. No mail stuff no, no grocery shopping, no doctors appointments… Almost made this happen but we needed to pick up a package from the post office – since it was my migraine vitamins somewhat necessary.
No projects at home
Since we moved in only 4 month ago there are still a few things that need fixing. Like fixing the light. future to the right length, some plumbing for the washer, etc. When vacationing at home pretend those task don't exist. Try to develop a blind spot for a temporary time.
No cleaning and organizing
Starting the vacation at home with a clean apartment and all clutter hidden away. So no cleaning bathrooms, windows or organizing the garage or the last few boxes. Didn't quite manage. I cleaned the bathrooms Saturday morning because we got sidetracked on Friday (see more later).
Make a list to see
I can only advise on gathering some fun things to do beforehand. This way you don't start searching what to do at a specific day but can pick from your list. But you are still flexible enough when the weather isn't complying. I also included a couple of restaurants we always said we would like to try – smart move!
What we did during our vacation at home
Day 0 – Friday – starting it slow
Smart as we are we decided to take off this day to get all errands and preparations out of the way. We started by sleeping in after a stressful week. I had just gotten back from a 3 day business Trip and Mr. ♡ had been working close to midnight on Thursday. That meant for me I had the morning to myself and read a lot. Later we had breakfast. Since the fridge was empty we decided to treat ourselves to some Pannakakku – finnish pancakes.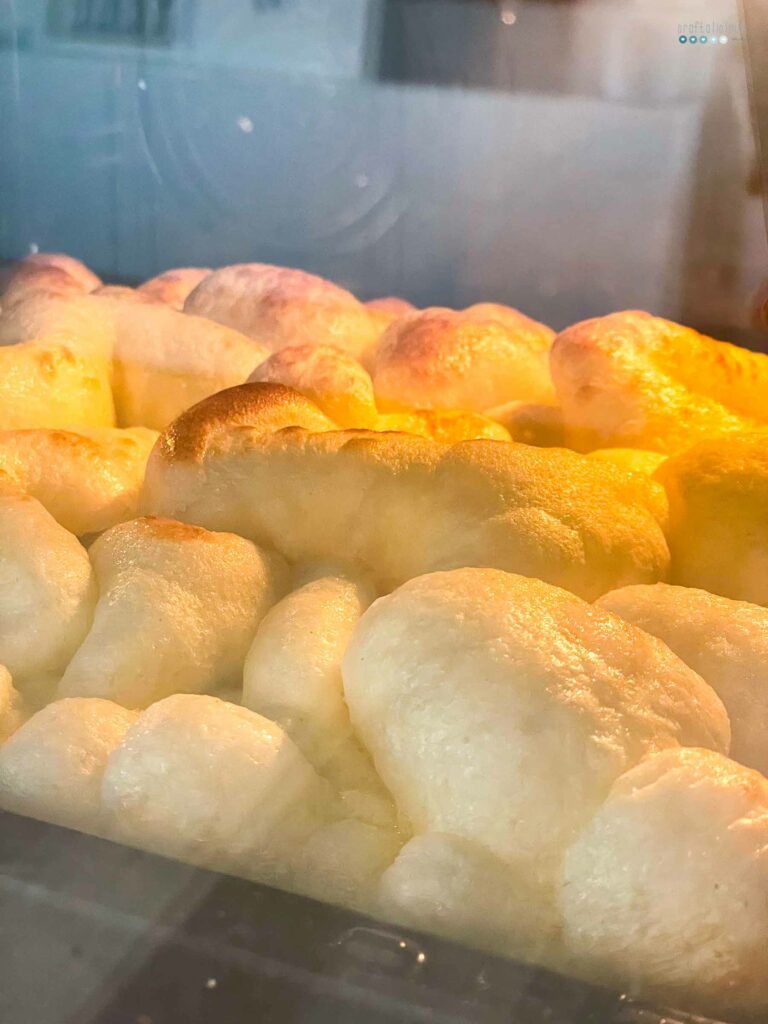 After that we packed up. We had a ton of packages to drop off at the post office. Also we needed to get some groceries. Also I wanted to clean the bathrooms and bring out the trash. Basically make it homey and comfy for the days ahead.
When I came back from the trash I saw the post man come up the street. So I grabbed all the packages and caught him to ask if you would take them. Yeah one errand less. He did. Just when I was waiting for my receipt I heard our apartment door close and mere seconds later Mr. ♡ asking if I had a key because he left it inside. Well, take a guess I did not.
I could have been so mad and annoyed but it was just bad luck. I stayed surprisingly calm. Fortunately I had some money and the husband had a phone. So he called a few lock smiths (the first wanting 750€) fortunately we found one who only took 130€ and was here and gone under an hour. I wasn't even able to get the remaining money from the bank this fast.
Anyhow, after this adrenaline kick to start our vacation we treated ourself to a trip to the factory outlet of one of the biggest German candy companies. It was a bliss and we walked out with much more than intended – of course what fools would think otherwise… After that some grocery shopping. Back home we ordered the best burgers in the neighborhood – Bloody Burgers. Very delicious. We watched "The Adam Project" while eating. Overall a great start.
Day 1 – Saturday – Golfing
Not really sleeping in (at least not for us – we are on a different schedule) as we had an appointment at noon at the golf club. This was actually a birthday present for the husband and we had scheduled it for this date before knowing we would be on vacation. Worked out perfectly.
Of course we were late (like always) but after that we spend 3 hours in a beginners introductory to golfing. Why golf you may wonder. Well Mr. ♡ can not do any (team) sports with balls and swimming really due to a medical condition. But golf was always something that might work.
I started out having fun but gotten extremely frustrated by the end of the course. I hated not getting it and I was all in my head. A whole group watching was not very helpful. Mr. ♡ of course was ahead of everyone and acing it all. When the course was done at 3pm we decided to stay and continue playing 6 holes with another couple from the course. Well, I was still the rear end when we were done. But my ambition was high so we headed to the training course again and played alone for another 45 minutes.
After that we headed to the clubhouse for dinner. We had pasta. My carbonara was really good and the bolognese the husband had was also good.
After getting home we were just tired and I headed towards bed rather quickly, reading a few pages in my book and I was out.
Day 2 – Sunday – Relaxing
Knowing we would be sore after yesterdays activity we had already decided to take it slow for today. And so we did. Lots of reading today. I finished a novel "Orphans Train" and continued reading another one. Also I was able to read a lot of blogposts and also writing a bit myself. I started my second list of the 101 things in 1000 days. So fun.
We had a relaxed breakfast. After that we spend some time at the balcony enjoying the sunshine. And I watched the clouds go by. When have you been cloud watching the last? I can really recommend if you need some peacefulness and to quieten your mind. It was low key and we enjoyed it.
For dinner we ordered Mexican and started watching a new season of "Lost in space. Reading in bed ended the day. Overall another great vacation day.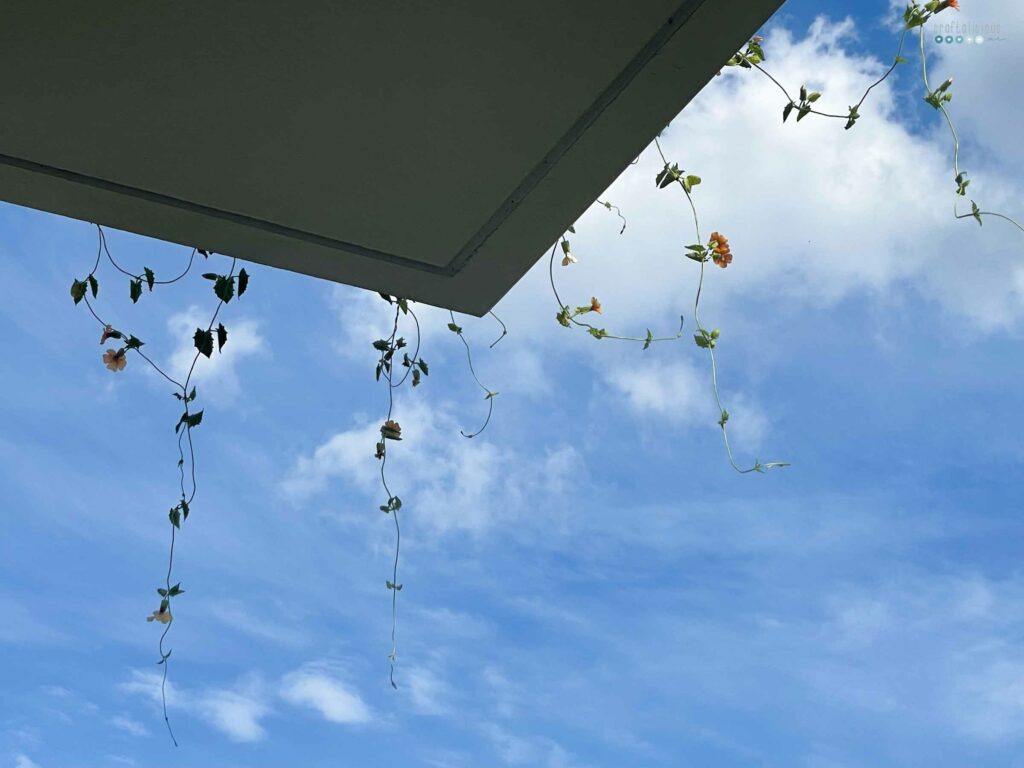 Ok, for today I stop as it would otherwise get really long. I have a ton of pictures so I don't want to over work you. Come back for more tomorrow.
Let me know one thing from your neighborhood you always wanted to visit/experience but have not been able to actually do!
Happy Saturday
Tobia