Time for one of my favorite posts of all the posts I write each year. If you follow along for more than a year you know that I have a thing for wreaths. I make two each year – one for myself and one for my mom. And I challenge myself to always come up with at least one new idea. And I always put one of them here on the blog. As you also may have read between the lines is that I like to recycle things I have at hand. And this is how this years craft paper recycling wreath as come to be.
Ever since the pandemic started we have ordered groceries more frequently. First it was out of necessity and a safety issue. Now its just convenient and laziness has struck. I am still trying to reduce the habit because it's not the smartest move when it comes to the budget. But it is what it is. And those groceries are delivered in paper bags.
The list of materials for this craft paper wreath is again rather simple:
wreath form – as always I recommend a straw one
a load of paper bags
the trusted glue gun
glue stick
decor of your liking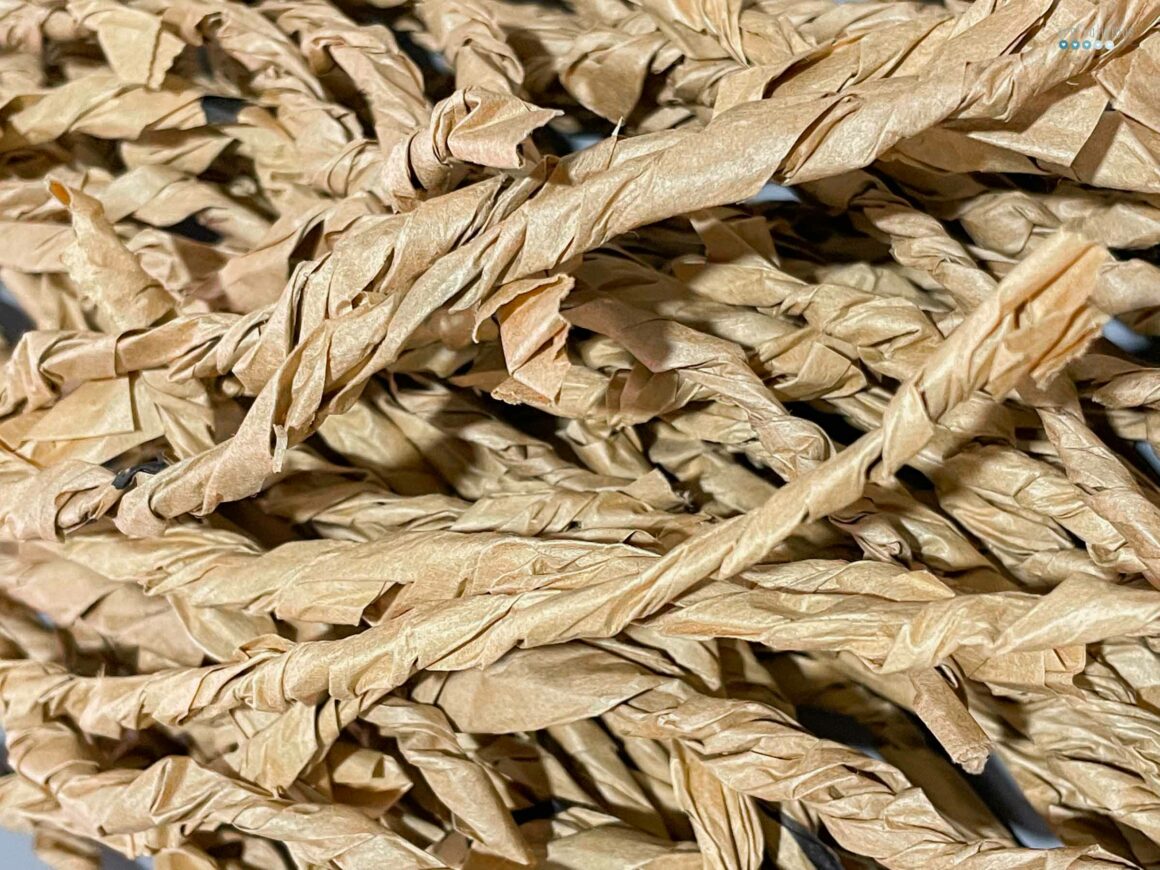 Now it is time to get your favorite music on or a current audio book into your years. Its preparation work.
What I did is to rip the paper bag into long strips. The longer the better as it makes progress quicker later on. I didn't bother cutting the paper bag. Ripping is just fine. your won't see the edges anyways. And you also don't need to be mindful of the printing or branding of the bag.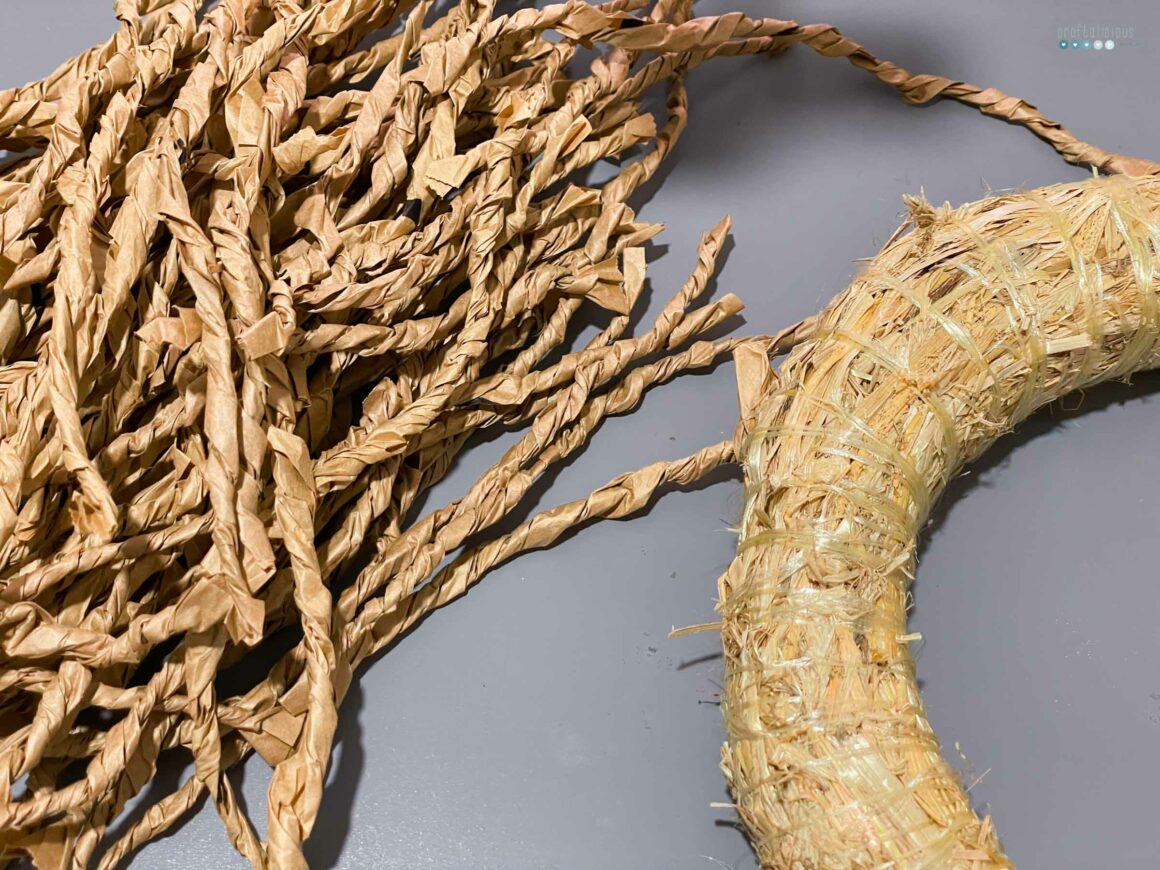 Once you have gathered your paper strips it's all about twisting. If you don't want the branding of the bag to show in your wreath make sure you twist the uncovered side to the outside. Sometimes you need to fold in the printed parts but for the most time you won't really see them. Twist until you are done.
Now get your glue gun out and heat it up.
At this time a quick note due to my experience: I recommend using glue sticks that are transparent after drying. Otherwise you have ugly white spots visible.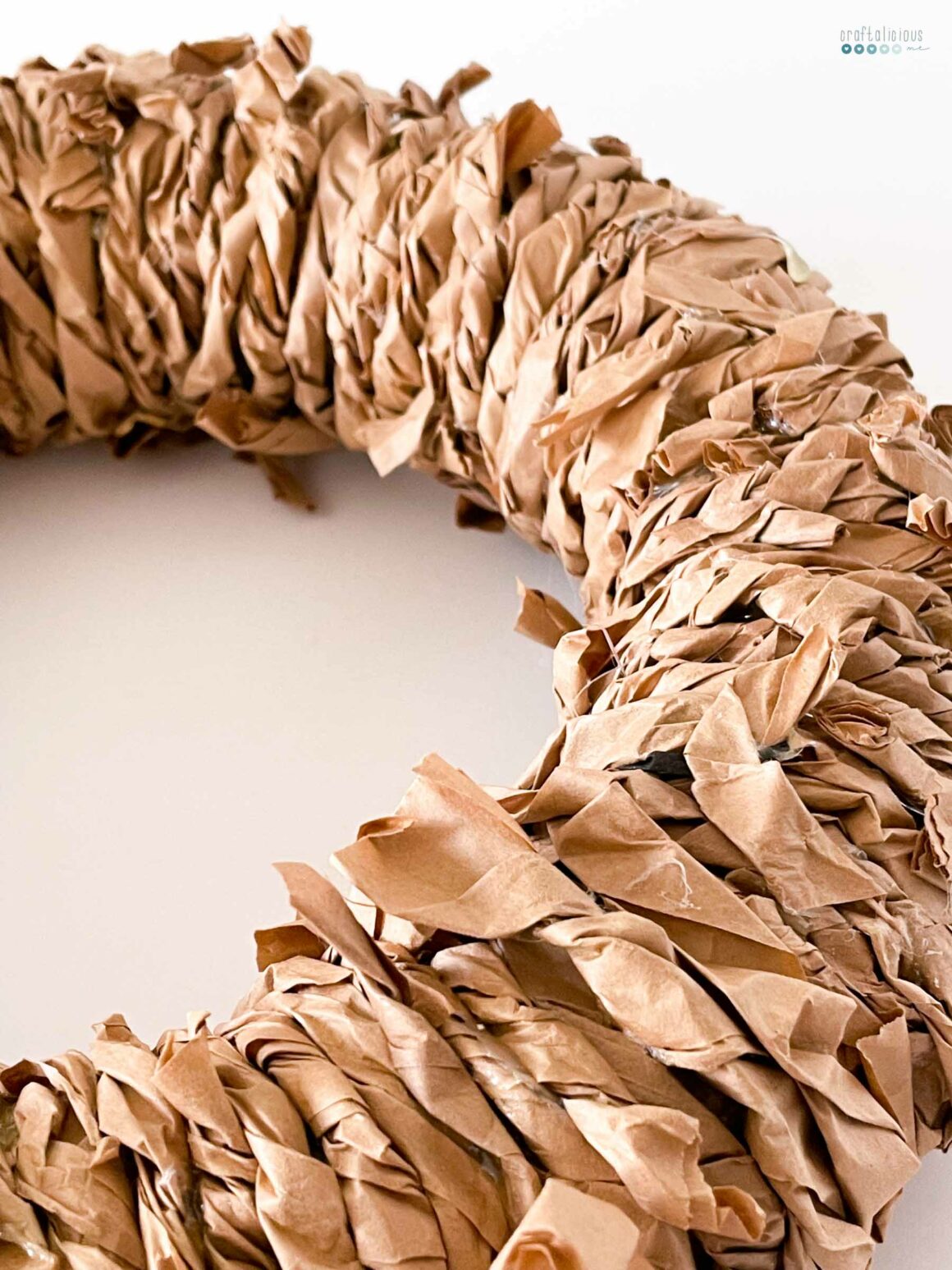 Start glueing your coils to the wreath from. I started on the bottom and just moved my way around. This could be an easy task just going around. However for aesthetics I recommend you check where you end up and sometimes shorten your coils. Otherwise all your ends will end up the same and it just doesn't look too good. you can see what I mean when looking closely at the last image here on the upper right hand side. It is rather unexciting in this area. I personally didn't like it so much.
Once you have covered the entire wreath let it dry out a bit.
After that it's time for your creative genes to start. Decorate to your liking. If you want to put candles on it make sure its safe – after all its a paper wreath. I opted for a asymmetrical smaller decoration with some pine twigs and rusty-orange small bulbs. I very much like how it turned out.
What do you think? Time to make a wreath? I'd love to see your version. If you need more ideas check out my wreath collection.
Happy crafting
Tobia