My Jackson pollock shirt was created last summer and I never came around sharing it with you. But today is the day and for some of you it is summer so it might be come in at the right time. And for everyone else well, save the idea maybe you feel like getting creative once the weather gets a bit warmer again. This DIY idea I recommend doing outside.
When my best friend and her kids visited me in our country home in summer 2021 we were thinking about doing an afternoon with crafts. This was the DIY idea we had planned. In the end we didn't have time doing it and I was left with the materials. So when my craft buddy Nicole asked if we would meet in the little park in front of her house for a crafting afternoon this was the project I wanted to tackle.
The first time I came across Jackson Pollock was during high school. My art teacher was a enthusiast about the American artists like Keith Haring and Jackson Pollock. So their techniques became a thing we studied. Action Painting was something I have found always fascinating – so simple, so random but able to make you famous.
So I am not really sure if the idea actually needs instructions but maybe it is helpful to some.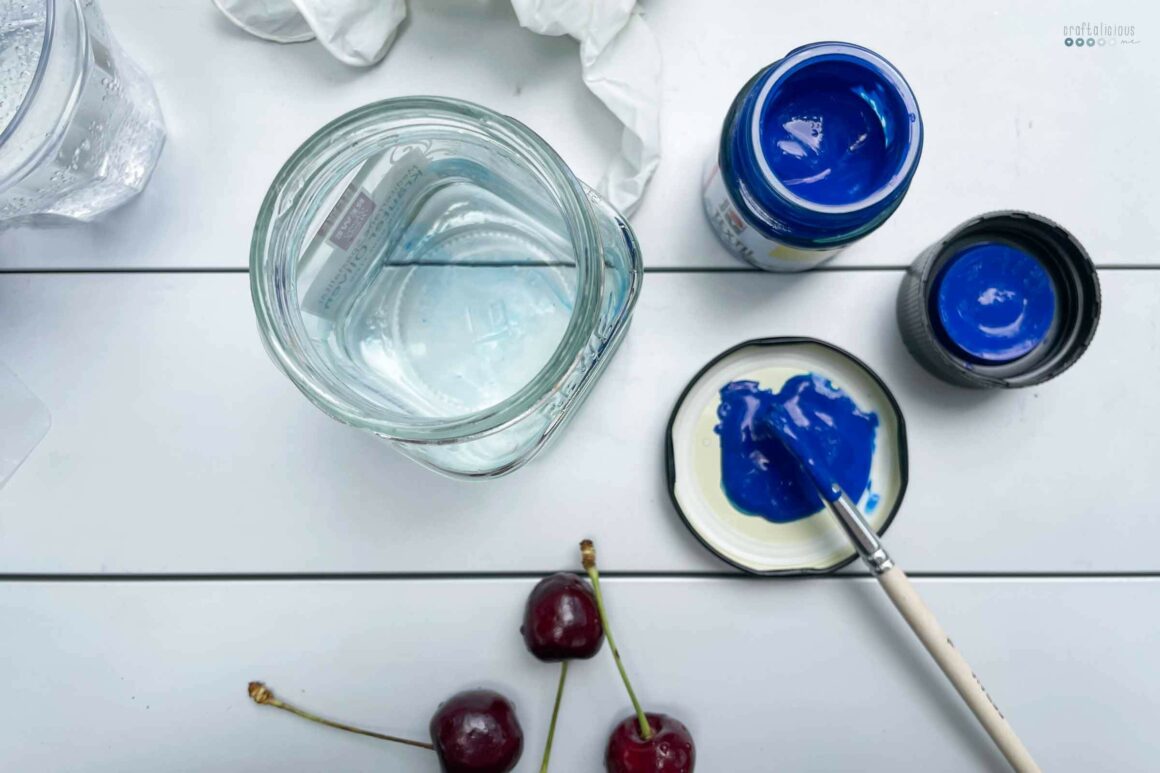 What you need for your DIY shirt
plain t-shirt – pre-washed the the colors will soak the fabric. You could also use a shirt that has stains. Perfect to cover them up specially when using the same color.
coat hanger
some cardboard or plastic bag
brush – different sizes
fabric paint color
some sort of dish for the color
Lets do a Jackson Pollock shirt
Prepare you shirt. Cut the cardboard into a body frame and insert into the shirt. You can use plastic too but this might move around I prefer the cardboard. This is important as otherwise the color may seep through to the other side of the shirt.
Hang the shirt-cardboard combine with the coat hanger into a tree or the clothesline.
Get your colors prepared. Depending of the viscosity of your color you may need to add some water. It should be dripping from the brush. But if it is too thinly watered down the pigments are not as brilliant. So it's a fine line
Now dip your paint brush into the color and start "throwing" those drips at your shirt. When you dip your brush into paint that first throw will have the most paint if unlucky will make more of a puddle and not those great drips. So be aware and maybe step a bit further away. In the end it is more try and error and see what happens. You never know and every shirt will look differently. And that is the beauty of it.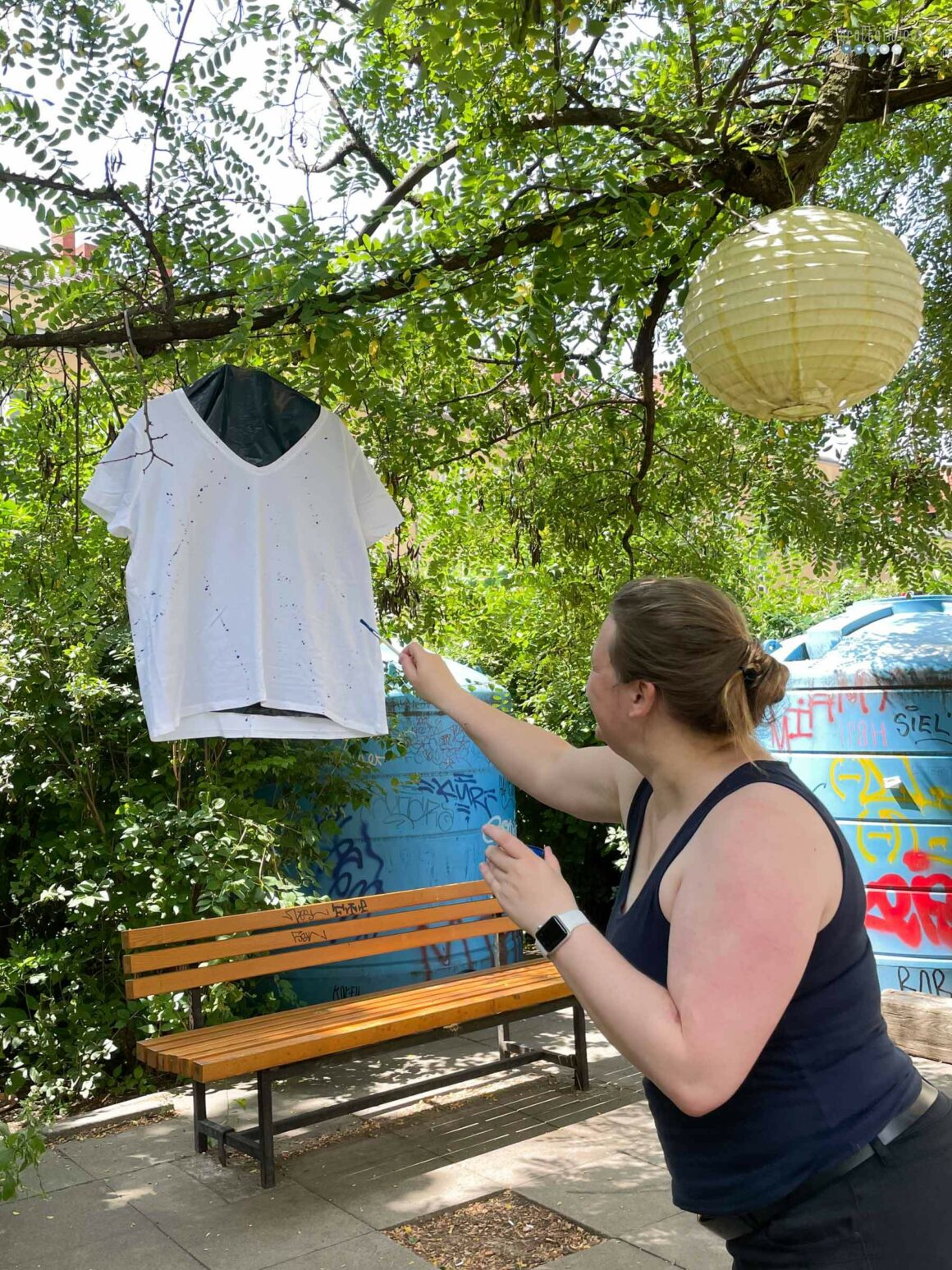 I think this is a really fun activity and also for kids – specially when afterward every one can jump under garden house or into a lake to wash off. I have a few more ideas in my head with that blue color. Maybe next summer I get around to doing those.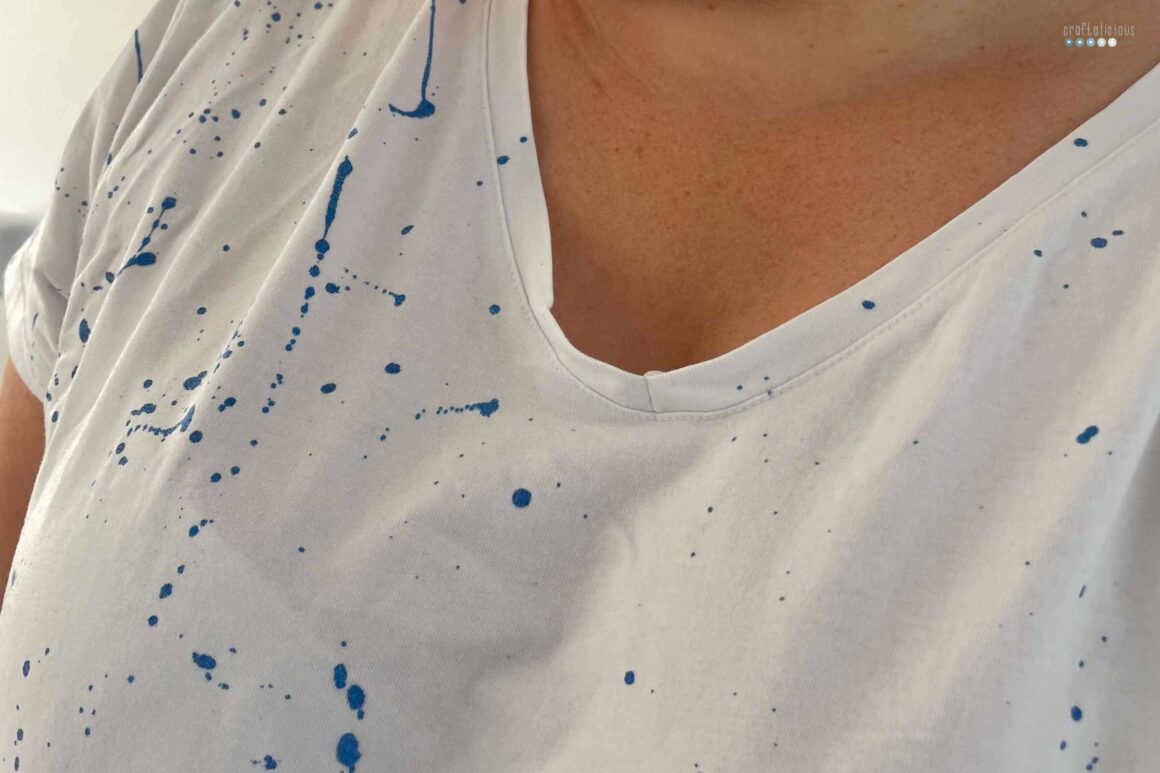 Now let me know if you ever have attempted your own version of action painting? Would you go ahead and try this Jackson Pollock shirt DIY?
Happy dripping
Tobia