If you follow me on Instagram you have probably seen how I come up with fun DIY envelopes to spruce up snail mail. While they are not as fancy as back in my teenage days it is still a lot of fun to see what I can come up with. Finding a fancy envelope in the mail box always makes me smile. I love the anticipation until I finally get to open it and read the careful written words from loved one. And it so much fun spreading the cheer to other mail boxes.
Making your own DIY envelops is actually really simple. When I started out I deconstructed one of the store bought envelopes to get my template. Later I started drawing my own versions. If you are moving towards and advanced DIY-Envelope-Maker you will see that not all papers and prints work for the same pattern. As you are folding the envelope together sometimes the front is suddenly upside down. Which is really enjoying when you used that fancy paper you had a hard time cutting into in the first place.
By now I have three different shapes. This way I most likely find one that fits the pattern and motive I want to make into an DIY envelope.
I feel like sharing them with you as a download so feel free to click the button below: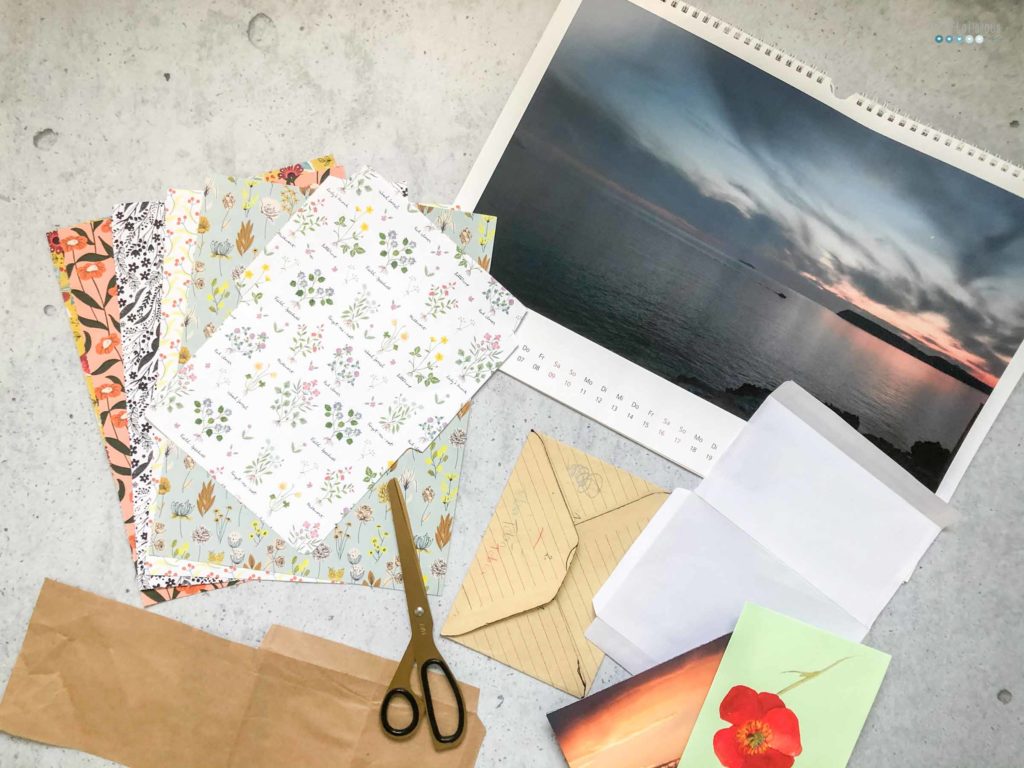 Now that you have the template you need to find some paper to make your own envelopes. Following I list a few ideas for material:
Magazine pages
old book pages
outdated maps
colored paper
last years calendar
food packaging like chocolate wrappers or coffee packages
wrapping paper
scrapbook paper
I hope you enjoy making your DIY envelopes to spruce up snail mail and spread a ton of joy to mail boxes. If you like to send me one too go ahead. I will write back.
Happy crafting
Tobia