I have an ongoing mini-series where I share quick and easy DIY tips with materials you most likely have at home. I call them Recycle Quick Tip and today I want to share how to make DIY gift tags and mini-garlands from packaging material.
What material to use for DIY gift tags and mini-garlands
Well you can basically use everything you can find. The material should be a bit more sturdy than a magazine page. I often use paper packaging from:
old Kleenex boxes – they often come with pretty prints
catalogue covers
old tea packaging
cereal boxes
chocolate boxes
old calendars
tickets
postcards
coupons
etc.
You get the idea. You could cut the tags all by hand but that would be rather tedious. Over the years I bought a few punches with different motives. I love my round one for big fancy garlands. The tiny triangle one makes great little garlands I can send in a letter. The gift tag has been part of my wedding save the dates. You can find punches at Amazon or any local scrapbook shop.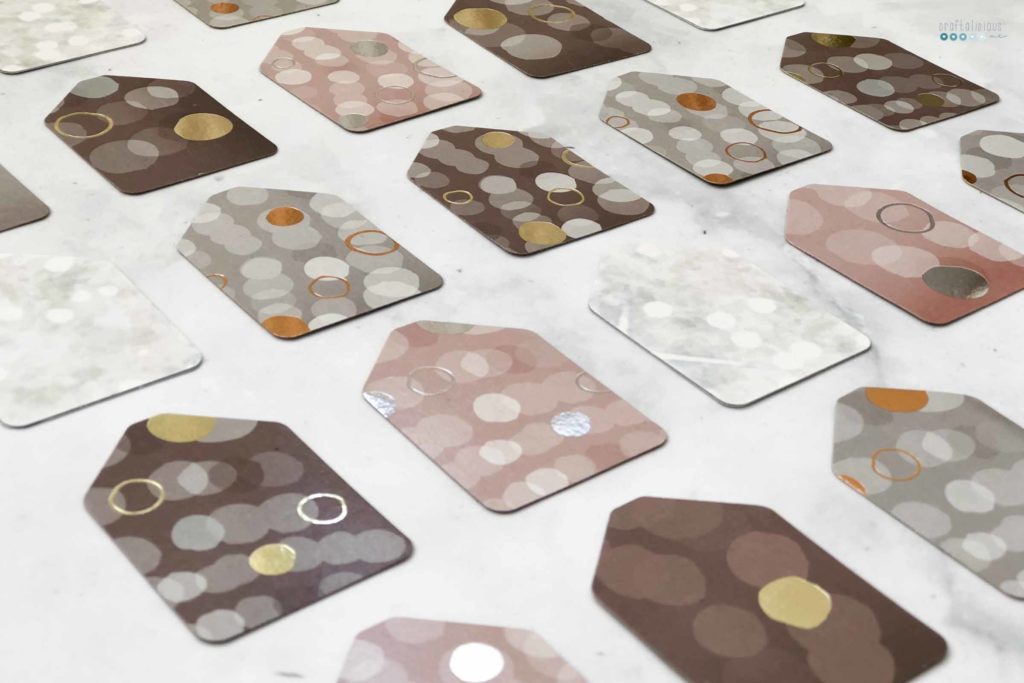 What to use the Gift tags for
When and how to use the garlands is rather self explanatory – for birthdays, for celebration for cake topper…
But, maybe you are just like me and never actually use gift tags on presents. I mean they do look nice and I love making them but I rarely have to hand over so many presents that I can not remember which one goes to whom. So I brainstormed a few more ideas where they could come in handy
Mini-notes for your loved one
Tags to add to objects to learn vocabulary
book marks
add-ons in letters
labels for the advent wreath
etc.
This is a quick DIY you can even do during your next zoom call – make sure to turn off camera and maybe mute yourself. I often do that when I just need to listen to something. What have you been lately creating?
Happy punching
Tobia