I've got a gazillions kids clothes patterns and tons of cute stuff and fabrics laying around. So when my sis announced my niece into the world I was happy.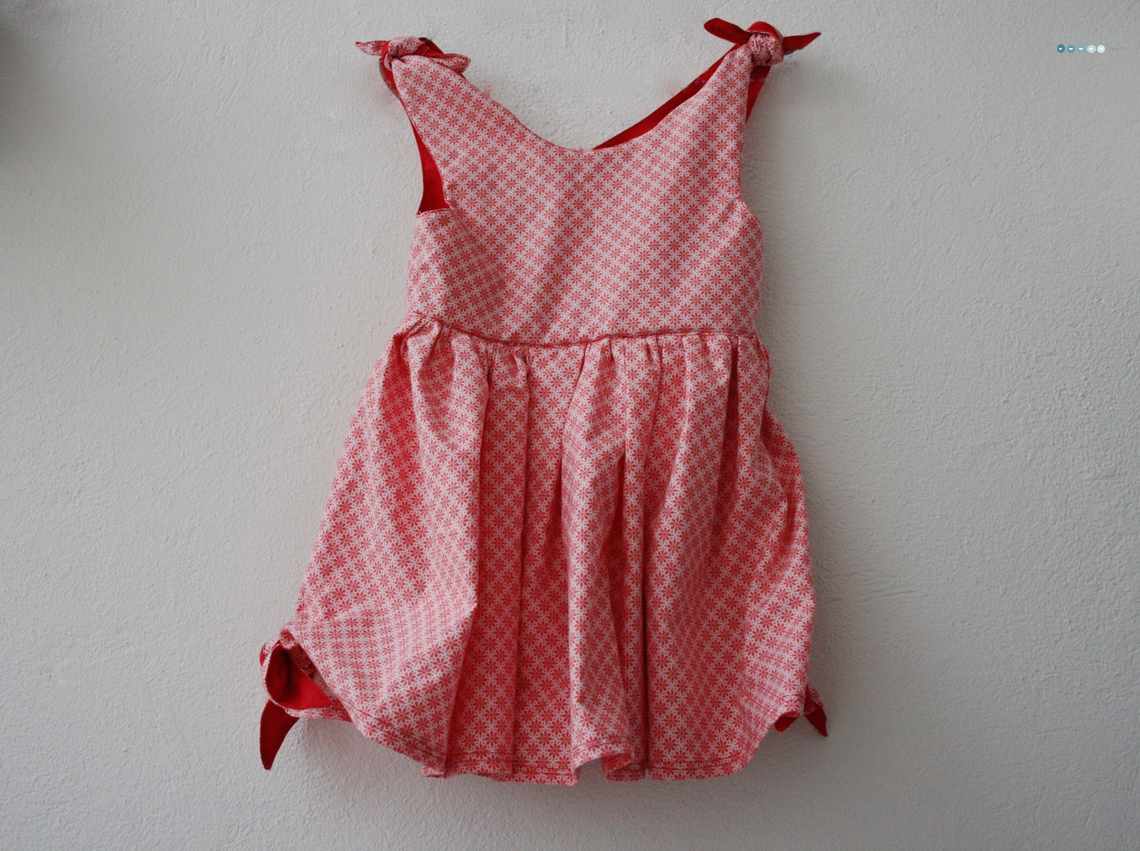 She turned two and I have only sewn her a 'welcome pack' so far. And a garland for her first birthday. High time for some dressmaking.
I won the fabric in my early blog days and picked it with my god child in mind. I was looking for a pattern that's cute, a bit different, matching her personality and also fits as I couldn't take measures. I ended up with this cute pattern from The Sewing Rabbit.
The hardest was probably cutting the pattern. I should have taped the sheets together (as instructed) and then cut out the size. Well I went the hard way and it still worked.
Sewing with only cotton was a nice change. It is so much easier than jersey or other fabric. I don't know how long it took me overall but it was not that long. It's the ironing in between that's time consuming.
What I learned:

ironing is important and actually helps sewing however it is a boring task
you should always buy more fabric because it might not be enough (happened almost here I just pivoted the fabric for the skirt)
didn't quite understand how the professional method to attach the skirt is better as you can see the rough ends. would not do it again this way
Well I think she liked it. Haven't heard back if it fits only she's gonna wear it for a summer wedding.
What are you giving for toddler birthdays?! Spill it. Have a boys 2nd coming up and 3rds too.
Happy sewing,
Tobia
Oh and since it's creadienstag link-up party time check out the other geniuses.