This year started out quite enthusiastic with making my big list of 2015 resolutions and then breaking it up into my January tasks. But to be honest once that was done I kinda felt drained.
After my December marathon of blogging I feel I need to step back from blogging for a bit before it becomes a task.
It's not that don't do anything with my time – on the contrary. We finally got our new wall closet installed this weekend and I also spend tons of time writing eBay ads to get all the clutter out of the apartment.
And I also finally got around to sew a new purse.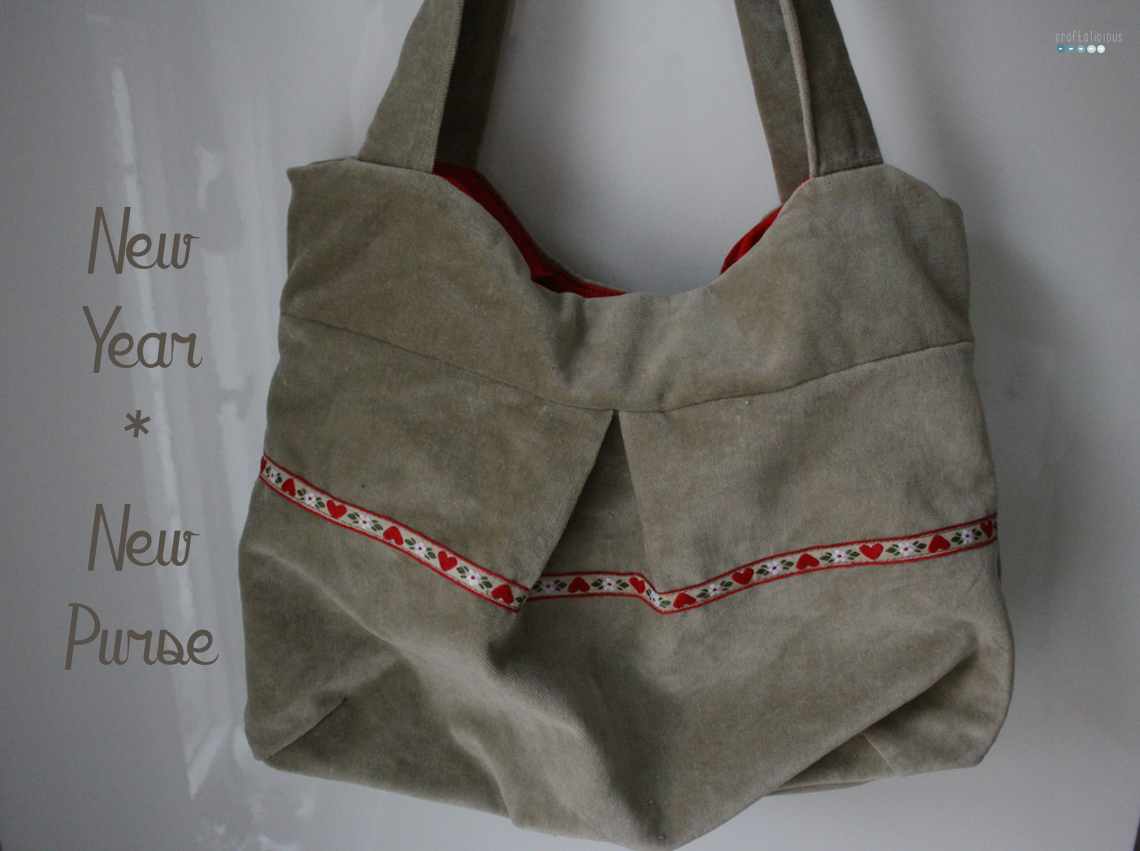 This was planend to be my new fall purse – hence the colors. I came around this ribbon and it reminded me of the Alps, a nice late summer evening where it's getting really cold.
However I didn't really know what to do with it. But of course I bought it anyways. (I had a major shopping spree and bought a boatload of ribbons that day. Seriously it's been a bit scary what money I spent that day.)
Anyway a bit later I was going through my pile of old clothes to good to throw out and discovered our old throw pillow cases in the pile. Jackpot! Don't those colors match perfectly?!
I used the Penelope Tote pattern I had sewn before and what has proven to be a good size for me. I found it here – but I think it's not on the blog anymore. However there are ton of other patterns worth browsing. The instructions with the pin tucks throw me off every time and I really don't think I sew them the way they were supposed to but I don't know any other way.
I am quite happy with the result. Do you have a favorite purse pattern? Or do you try new ones every time? Please share because a girl can't have enough bags and purses, no?
I also added a few pockets – it's all about decluttering, right?
And since I sew it for myself I will join todays linkup RUMS.
Happy day to you,
Tobia