I mentioned that I attended the blogst conference last weekend. One fun thing about this conference is that during coffee breaks you not only drink coffee but can craft. Because those sponsors are cool. They don't just set up a booth no they set up crafting tables for the attendees to get creative. One of the sponsors was PonyHütchen a natural cosmetics shop from Berlin. And we were able to make our own vegan bath bombs.
It was so very simple and most all ingredients are either already in your house or are available in any grocery or drugstore. Now that does sound good right. Not only because the product really is natural if you can actually (almost) eat it. So I asked Lucie (head of marketing & Berlin store fairy) if I can share this simple DIY with you here. She said yes!
So lets get started (recipe makes two vegan bath bombs):
♥ 100 g baking soda (Natron)
♥ 50 g citric acid (Zitronensäure)
♥ 35 g corn starch (Maisstärke)
♥ 15 ml almond oil (Mandelöl)
♥ essential oils, food colors, nonpareils – optional
Now it is really simple. You have to mix well. And by well I mean well. If it is not really mixed the bomb might break when drying up. So take you sweet time, let your mind wonder and start relaxing.
Then press the mixture into a form. We had some half balls but I guess you could easily use silicone mutton of praline forms. However it needs to be packed really good. Otherwise it will all crumble.
Now it needs to dry over night. And ready to go. Wrap them up, gift or just enjoy a bath yourself.
This is a wonderful gift idea. It could also be a cool idea for a girlfriends night. Oh the possibilities.
I've heard from PonyHütchen before the event but I was happy to have gotten a better idea what they are doing. I have to admit I am usually not the biggest fan of natural cosmetics. Not because I think it is not good valid cosmetics more so because of the fanatics behind it. Fortunately this was not the case it was just lots of love, enthusiasm and joy. I loved the displays they put up in the bathrooms and the packaging is so cute too. It is nice to see such a young fun brand.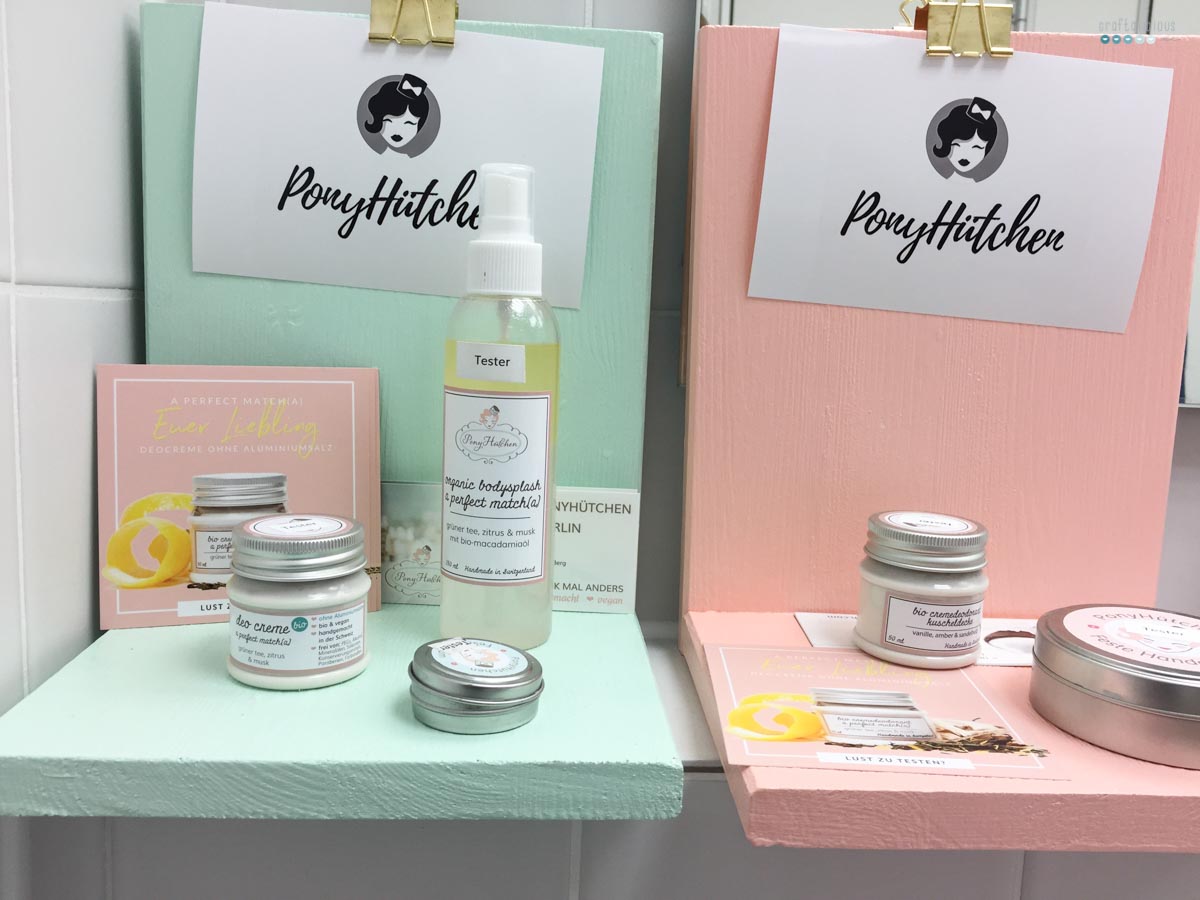 After I tried their hand cream at the event – it smells amazing and makes the smoothes hands, really no joking here – I was really happy to find a sample of the deodorant cream in the goodie bag. I will give this a good try during my business trips as I like to travel with the smallest amount of weight and it comes in a tiny cute tin. I am excited how it works.
Anyhow, I just wanted to share this discovery from my weekend with you. If you are into vegan handmade cosmetics this could definitely be something for you as they do have some decorative things too. And they own an online shop for everyone not in Berlin. I am not sure about worldwide shipping though.
Now I am wondering, have you ever tried making cosmetics yourself? If I got you hooked my other homemade cosmetic recipes might interest you too.
Happy Tuesday,
Tobia
PonyHütchen Store Berlin | Straßburger Straße 37 | 10405 Berlin
linked to creadienstag | Dienstagsdinge | Handmade on Tuesday | MMI | FreutagMerkenMerkenMerkenMerkenMerkenMerkenMerkenMerken
SaveSave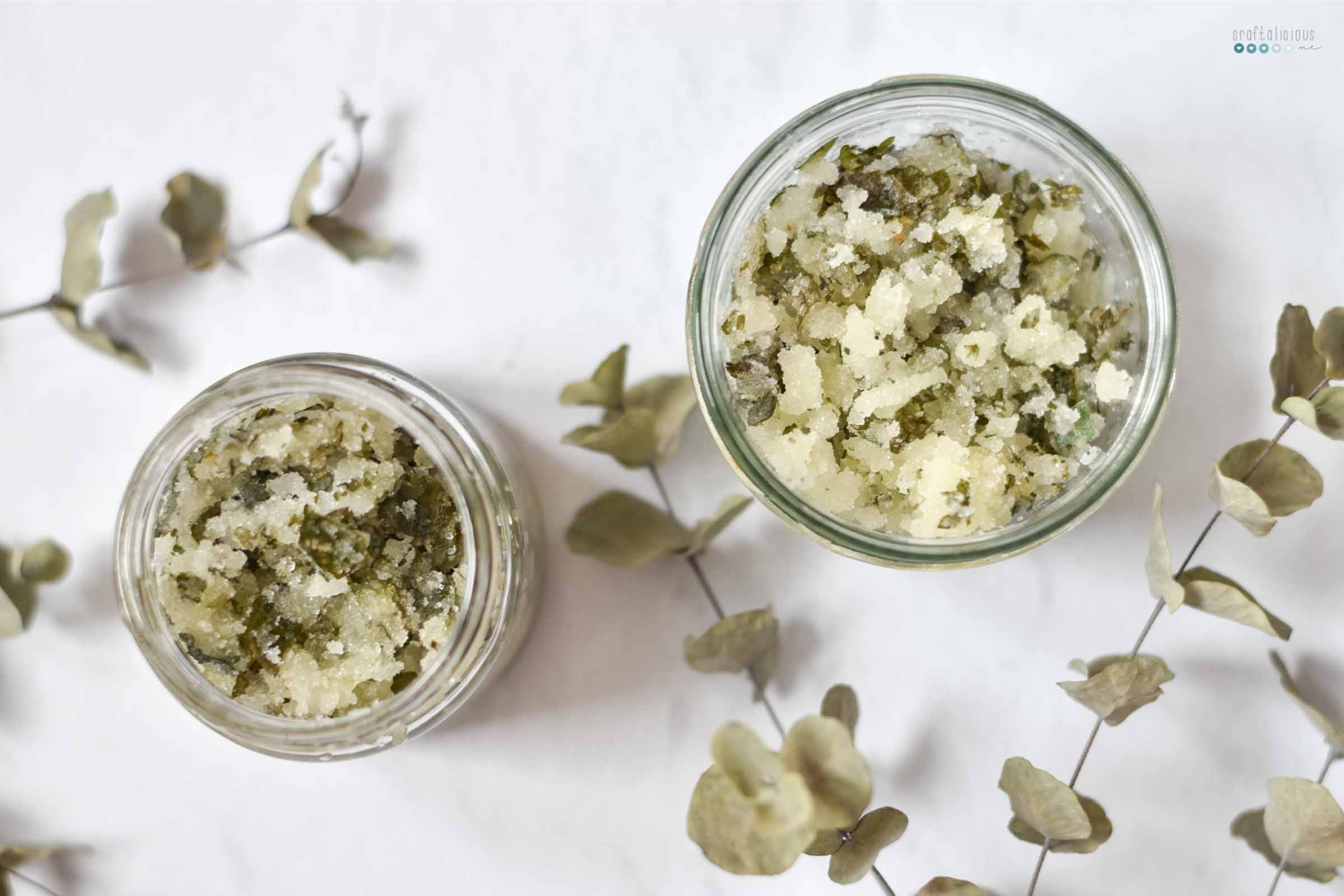 HOMEMADE
EUCALYPTUS SCRUB
HOMEMADE
COFFEE CINNAMON SCRUB
HOMEMADE
AVOCADO SUGAR SCRUB