March started with a bang. And not really a positive one. More one of those bangs that pull the ground under your feet. Leave you stumbling, falling, grabbing for something. So to find magic was a real challenge. But it wouldn't be life if there weren't obstacles to climb over, peak around the boulders in our way and see the good in the dark. And so I went looking for a tiny sliver of magic in March.
How I incorporated my word MAGIC in March
Let's see where I cam across M A G I C in the past month.
I appreciated the magic of close knit family that cheers you up when being down.
I found magic in an evening with friends and good conversation.
I enjoyed the magic of a perfectly quiet moment. No noise no sound just blissful silence.
I observed magic by cloud watching one Saturday afternoon.
I found magic in laughter with my husband.
I created magic by making granola bars.
I enjoyed the magic of libraries by working there twice.
I spread magic by hiding five notes in library books.
I enjoyed the magic of getting to know someone new and getting a glimpse into her world.
I learned to appreciate the magic of the internet.
I enjoyed the magic of that first sip of coffee in the morning.
I made magic in form of a whole jar of freshly baked cookies.
I experienced the magic of a 7 hour nights sleep.
I enjoyed the magic of many after lunch naps.
I spread magic by commenting on blog posts.
A magical image
I was either lucky and skilled enough to capture the magic of the moment my self or I share an image that really spoke to me.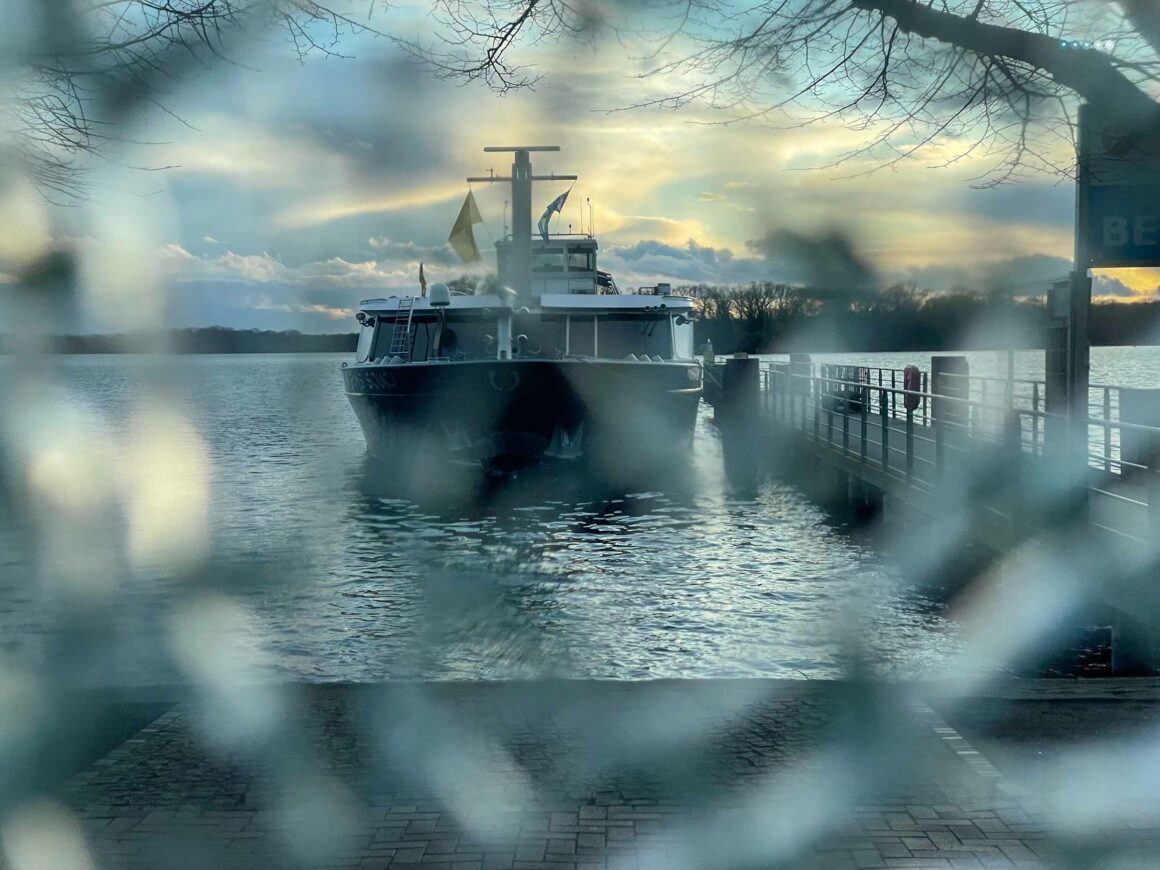 One day I went out to drop something off at the post office and decided to take the long route home. I needed some cold wind in my face. So glad I did as I was rewarded with a beautiful sunset. I took a gazillion pictures and was sad to not have the real camera with me. However that sliver of time where I got lost in photography was great. And then I came across a broken glass (of a phone booth… anyone remember those?) and needed to experiment a bit with the depth of field.
How I will experience MAGIC in April
I will enjoy the magic of working from the library.
I will cherish the magic of Easter and traditions old (my Braided Easter Bread) and new.
I will enjoy the magic of taking myself to lunch at a new place. Maybe twice.
I will spread magic by saving food through the to-good-to-go app.
I will learn the magic of meal planning and maybe prepping.
I will create magic by continuing my art project.
I will enjoy the magic of books.
I will the time in this apartment and neighborhood by saying properly farewell.
I will buy magic by cashing in my local book shop voucher.
What was magical to you in January? Let me know one thing in the comments.