Runde # 3 bei der Fotoaktion "color me happy" von Bine und Andrea ruft diesmal ganz laut POWERFUL VIOLET.
Auch hier habe ich eine Weile überlegen müssen. Und tada…… heute gibt's ein Blick in mein Schmuckkästchen:
Wenn ich mein selbst gemachtes Schmuckset trage fühle ich mich auch immer ein bisschen mehr powerful ;-)
Ringe trage ich eigentlich eher selten, dafür kommen die Ohrringe regelmäßig zum Einsatz.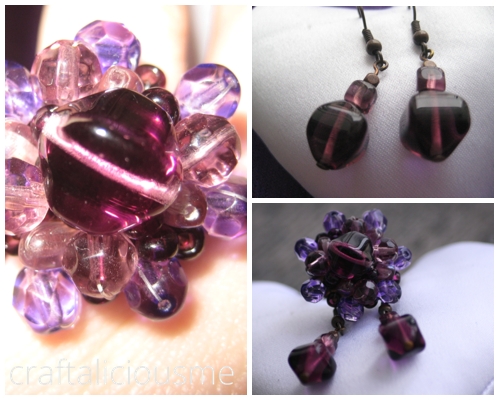 Alle weiteren LILA IMPRESSIONEN gibt es dann hier.
0
Click and leave a ❤︎ if there is no time to comment.