In all my time blogging I have never shared a muffin recipe here. Not because I don't like them. Not because I don't bake them. No I didn't share because I am very protective of my recipes. Some at least. Today I feel like sharing tough. Not any muffin recipe no. Pumpkin Muffins – perfect fall dessert and my all time favorites. I've used to make them quite often but it's been almost 10 years I last made them. Ingredients were hard to come by back then. Nowadays it's a bit easier though.
I can not even say why those muffins are something special. They are sweet but not too sweet, they are always moist and soft even when days old – in case they last that long. I used to bake them for my host family and it's actually a recipe from my host mom from back in the day.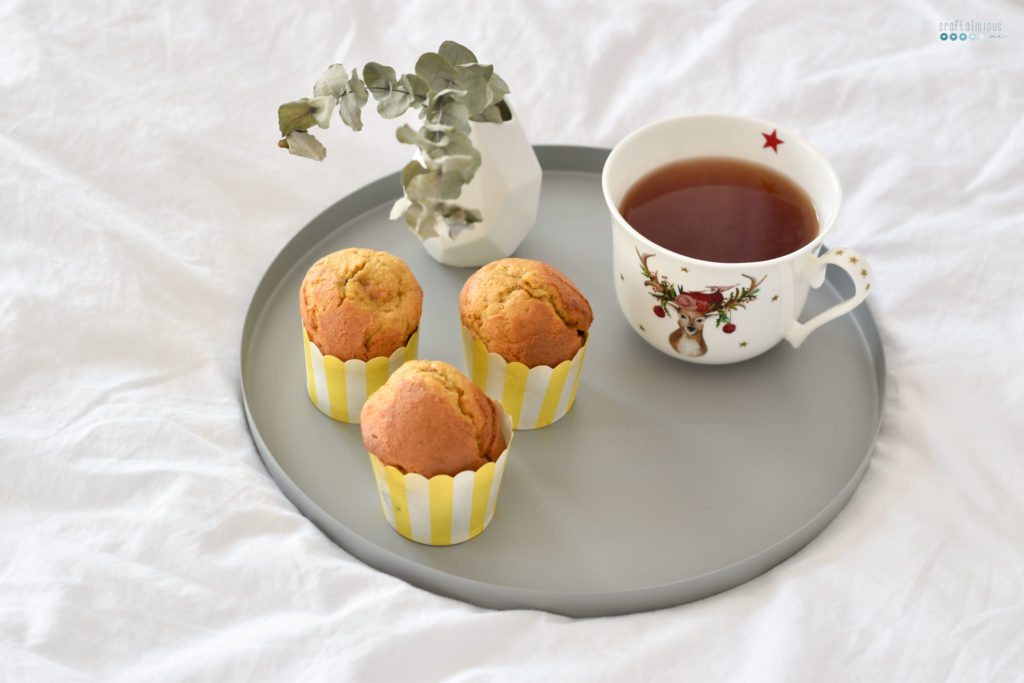 But without further ado here are the ingredients to make Pumpkin Muffins:
2 eggs
1/2 cup of sugar
8 oz / 230g pumpkin pie filling – you can buy it on amazon or make your own
3/4 vegetable oil
1,5 cups of flour
1 tsp of baking soda
1 tsp of baking powder
1/2 tsp salt
1 tsp cinnamon
1 cups semisweet chocolate chips
If you want to make the pumpkin pie filling from scratch: cut up a pumpkin. I have used the regular halloween pumpkin as well as Hokkaido. Put in oven on low temperature until soft. That's it. I have not done cooking it because I feared the taste will diffuse in the cooking water.
How to whip up your pumpkin muffins:
In a large bowl beat eggs, sugar, pumpkin and oil until everything is smooth.
Combine flour, baking soda and baking powder, cinnamon and salt.
Add to pumpkin mixture and mix well.
Fold in chocolate chips
Fill greased muffin pan.
Bake at 200°C/400°F for about 16-20 minutes.
This makes about 12 muffins. Hope you enjoy them as much as I do.
Enjoy
Tobia