This year I a believe we all have increased our share of online shopping. I for one am guilty of it. With the shopping comes a lot of packaging material and when I looked at the growing pile I tried to come up with a few ideas to a) decrease the pile and b) what to make with it. That resulted in my annual wreath and I am quite excited to share my recycling advent wreath with a concrete finish. Going for a different look this year.
If you happen to be new here you may not yet know that I create at least one wreath for the advent season every year that I will gift to my mom. By now it is a little pre-christmas gift and everyone in the family is kind of curious what kind of idea I came up with. If you like you can have a peek at all advent wreath ideas.
Recycling advent wreath
Now to start this of you need to gather a bit of packaging material. I guess if you can't quite find the same form you could be creative with what you have available.
I used those styropor nuggets that came in a minty green and I just figured it's to good to dump into the trash bin.
What you need:
wreath form
glue gun
styropor nuggets
spray paint for concrete finish – I guess that's optional
decoration
candles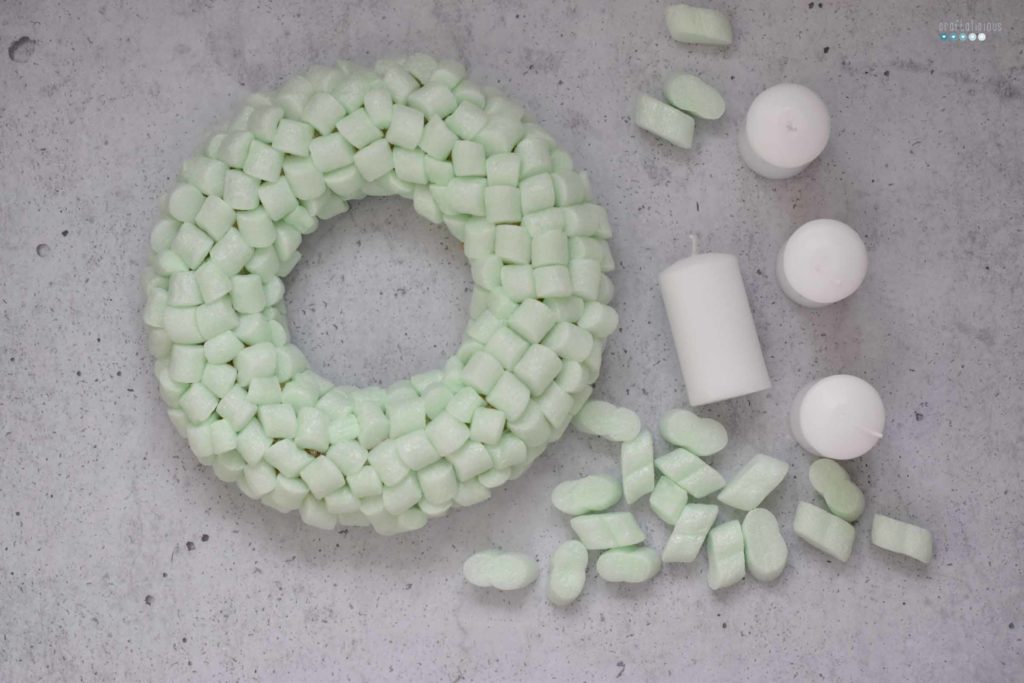 The how to is rather easy:
Glue the nuggets to your wreath form. I broke them apart to fit snuggly into holes and make it a constant and evenly spread out wreath. You will get the feel on how to work out where smaller and where bigger nuggets go. Make sure to pay attention to the inner edges as you will most likely aways see them. Also check if the wreath is still stable on the table if you are not hanging it up on a door.
Tipp: I recommend not using a styropor wreath form. The hot glue eats into the material and creates holes which make an even wreath. I used one of the straw wreath forms.
Once your wreath is all glued up let it dry a bit and cool off. Now you can either leave it as is or spray paint it. I kinda wished I had left it in this minty green because the color was really cool. However it did look a bit unfinished. A bit too recycling bin like and so the spray paint was added.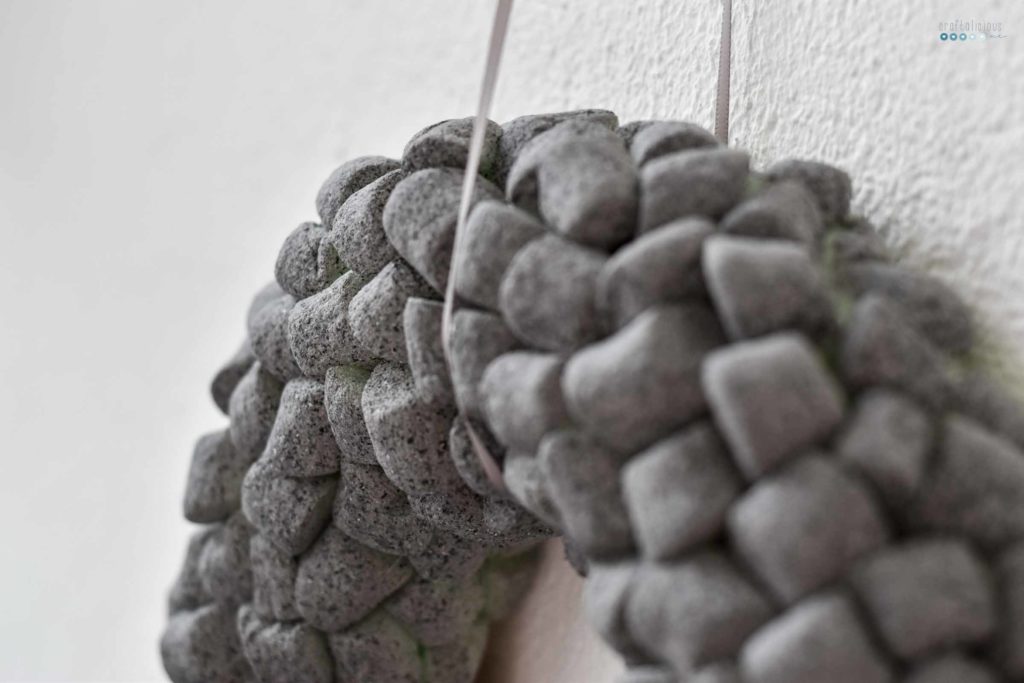 i was going for an urban and modern look that was rather minimalistic and just had accents of color. Since the minty green was still giving of a nice hue I decided to decorate in green and silver colors to complete the atmosphere I was going for.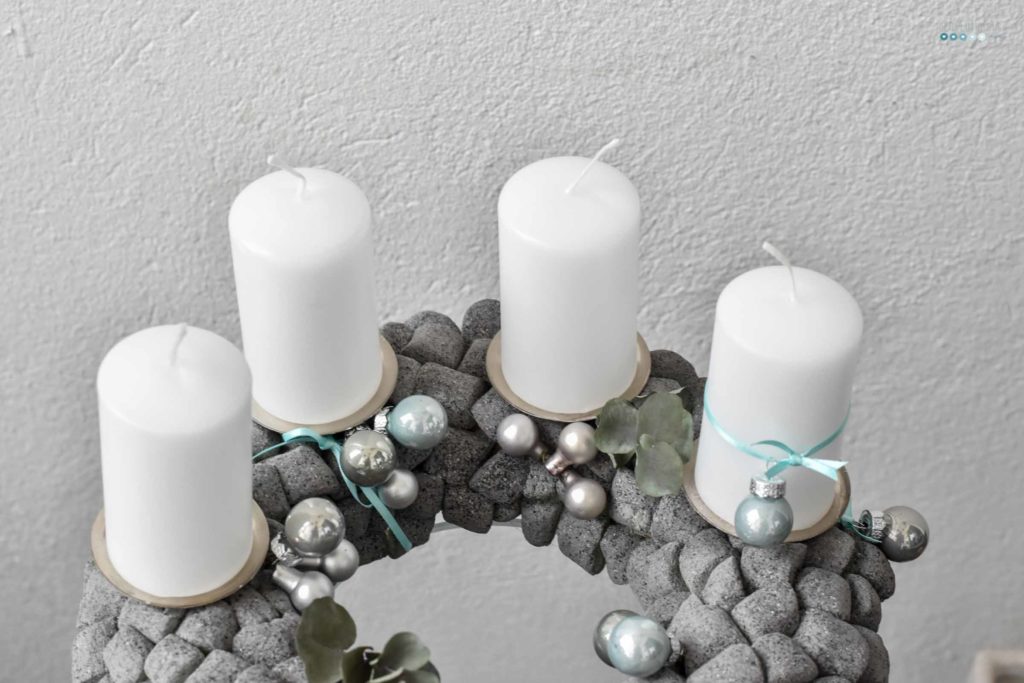 Do you traditionally have an advent wreath you put on your table? Or is your wreath always a door decoration? I sometimes hang on on the door but Mr. ♡ finds it a bit cheesy. I like coming home to a decorated door though. For years I have been using my muffin wrapper wreath – the photos don't do it justice.
Anyhow the ones I make are always used on a table first with candles and all. By now my collection is so huge I really don't know what to do with them all. I have only once or twice gotten rid of a wreath. It's hard to throw away when so much work goes into them.
Happy crafting
Tobia