My favorite season is slowly but steadily coming closer and today I want to share a quick and easy tutorial with you. It's a Scented Wall Hanging made of orange peel. Because now is the time to eat lots of vitamins and so we've got peels to recycle. And it is a good way to slowly start decoration for Advent without overdoing it.
All you need for this craft idea is some oranges or mandarines, a cookie cutter of your preference and some yarn.
Instructions are just that easy:
Eat your oranges and saves the peel.
Get out your cookie cutter and cut away.
Thread them together. I did pairs of three. Then I strung them on a wooden piece.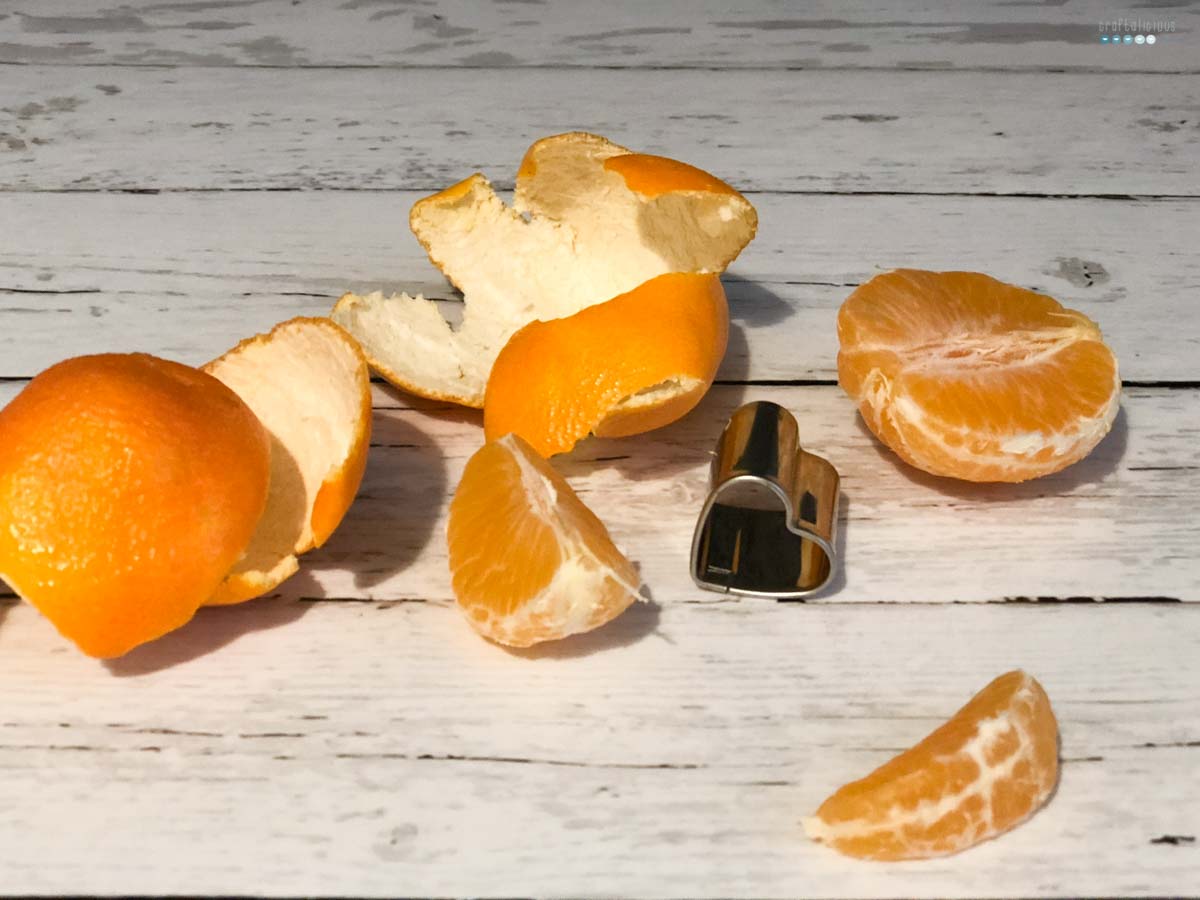 Well and that is about it. Easy and fun little crafting for in-between on a rainy afternoon.
If you like crafts with recycled materials my little eerie "Recycling Quick Tip" might be fun to check out. And if you have any fun and easy craft ideas let me know in the comments please.
Happy recycling,
Tobia