This summer I was lucky to win a book over at cozy & cuddly about stitching. I am not big into stitchin' but always like to try new things so going through this book I was impressed of the possibilities.
Now I wouldn't say my first attempts at stitching are anything artsy but I kinda like the naive look of my
Star Cozy!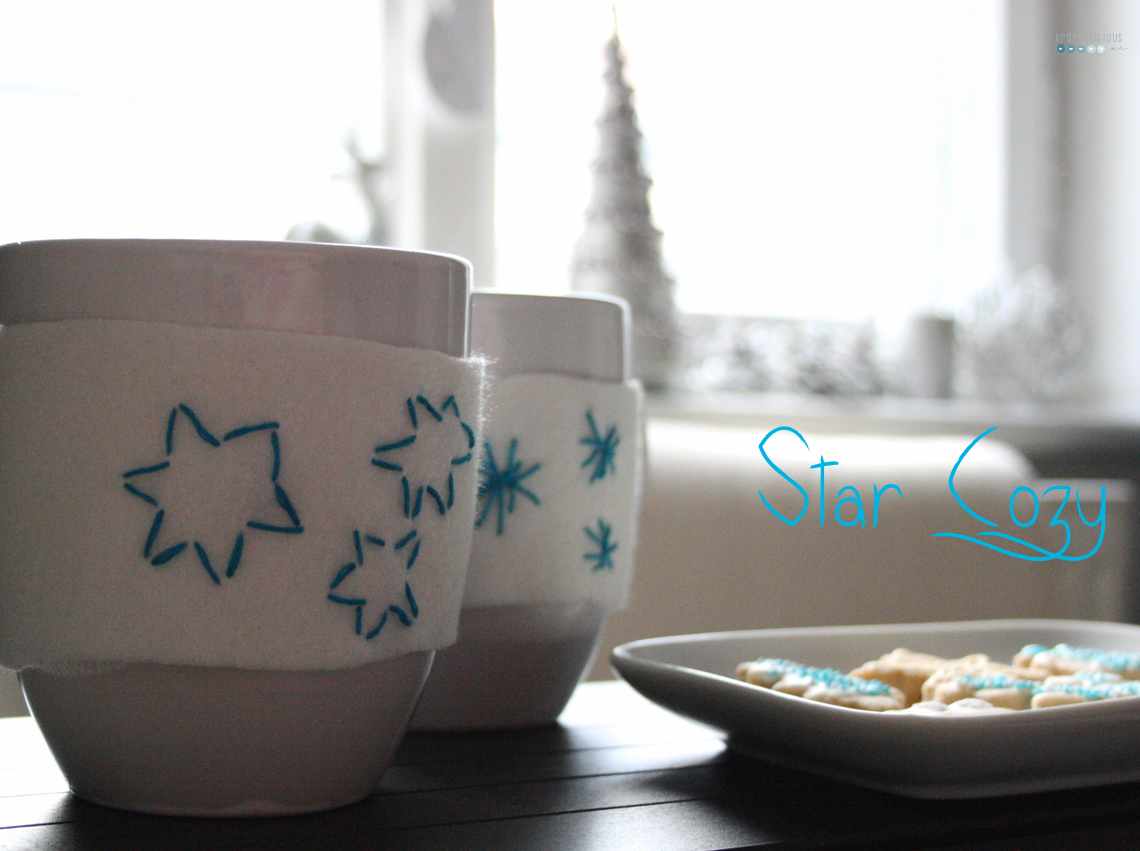 So let's get stitchin'
♥ fleece (recycled some we bought for our winter wedding)
♥ embroidery thread
♥ needle (obviously)
Cut a strip of fleece wide enough to go through you cups handle. I left mine a bit longer as the cups size to be flexible in the end as I didn't know what kinda closure I was going to use.
Now get creative with your stitching.
My stars are stitched free handed – as you have probably guessed. The book suggests a lot of different stitches and I think I like to try some more. But for today I rather drink some tea!
Happy crafting, Tobia