Hope you all had a lovely Holiday with your loved ones. I sure did. And I had lots of time to relaxe, reflect and recharge. I also took time to think about the blog.
I am a bit amazed that this site is up and running for four years now. Compared to others I am still tiny but it is something I have created and nothing less to be proud of. And because I like reviews I will reflect on year four just like I did on year one, two and three. Even though it will look sad. I had no energy, inspiration and enthusiasm to put into the blog and I went AWOL for two months.
My attendance at the Blogst conference in November gave me a boost and I hope to carry momentum into 2017.
Lets see, there have been 25 blog post – not even half as many as last year. In November you could read most of them. I loved my spring and winter list. Your all time favorite posts are still the mood boards, the potato bread and catching up is my little Christmas Tree and the collection of Advent & Christmas ideas. My favorite post was probably the Sorbian Easter Egg Tutorial and one I really enjoyed was my favorite books post. One that really surprised me was the love I received after I told you about my favorite Instagram accounts.
I appreciate everyone for stopping by and reading my blog. And I am really happy when you leave a comment. So thank you San, Elisa, Jutta and Sandra for being among the most regular commentators. I know comments are decreasing and conversations shift to other platforms. Instagram (155) has been my favorite. Most follow on Pinterest (324), Twitter (243) and some on Bloglovin (39).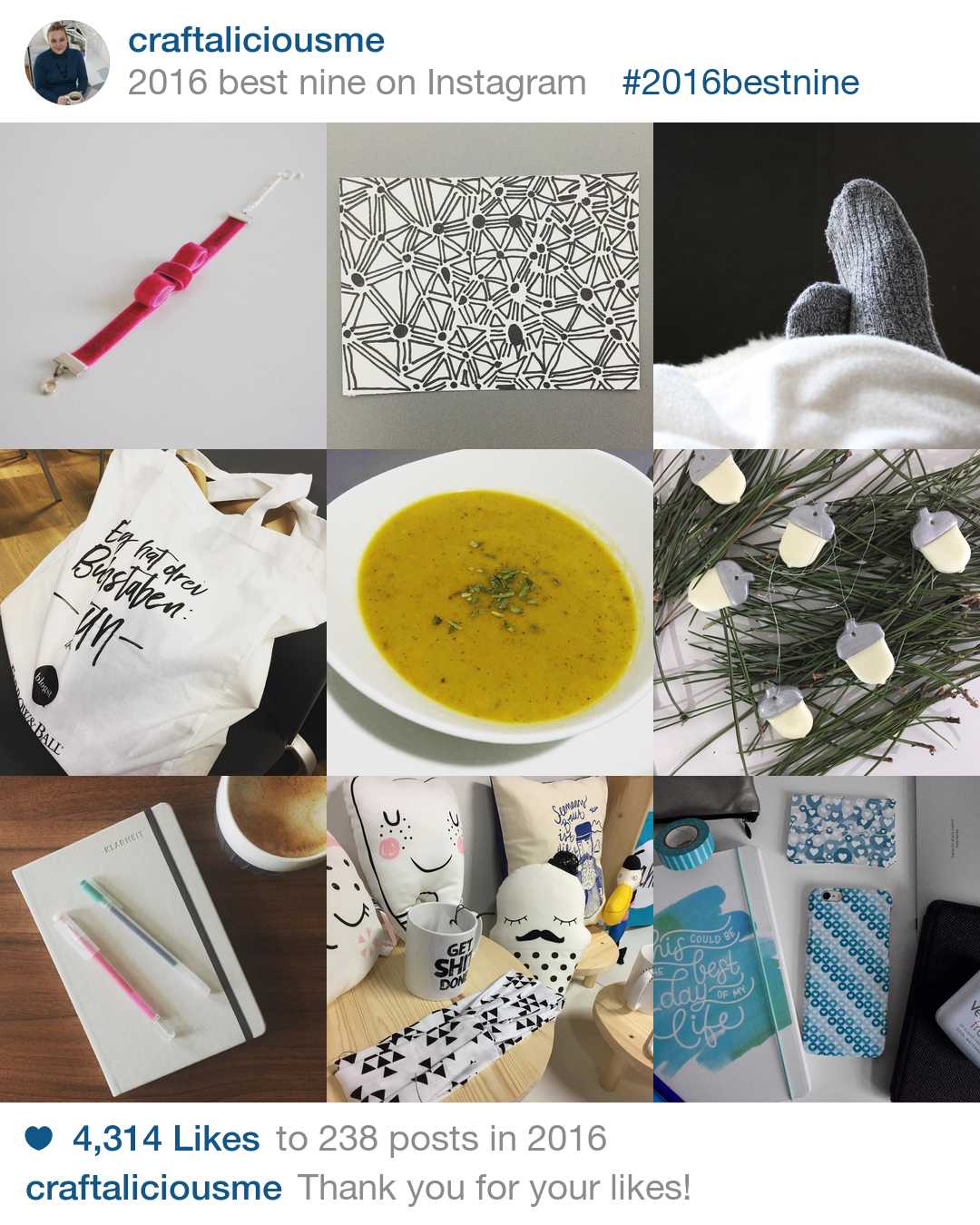 I am excited that among my most liked Instagram pictures are two of my products and one of the drawings made in the 100daychallange. The soup recipe is on the blog too and what kind of planner I am using can be read here.
However, I did not come close to my blogging goals. I really hope I will be able to share more here in the next year. I would love for you to continue stopping by and leaving comments. Maybe tomorrow when I share my annual New Years Resolutions.
Happy New Years Eve
Tobia