Every year I celebrate my anniversary with sharing a Finnish recipe here on the blog. Why Finnland you may ask. Well we received a surprise honeymoon trip to Finnland for our wedding and I love to relive that week, learn more about the culture and the foods. Mainly I just want to keep the memory alive and surround myself with happy feelings. So cooking up some easy and quick meal to do it, why not. This time around I decided to make a quick dinner. We were planning on leaving a trip the following day and Nakkikastike – finish hot dog sauce only took 30 minutes. If at all. So already a win in my book.
Here is what you need for 2 people
1 onion, chopped
1 clove of garlic – medium or small
300 gr of sausages – I used a bit less
1 tablespoon of butter
50 gr wheat flour
400 ml water
1 tbs of bouillon powder or 1/2 a stock cube
1 tbsp tomato paste
1/2 tablespoon mustard
50 gr cream alternatively milk – I skipped because I had nothing at hand
a dash of black pepper powder
parsley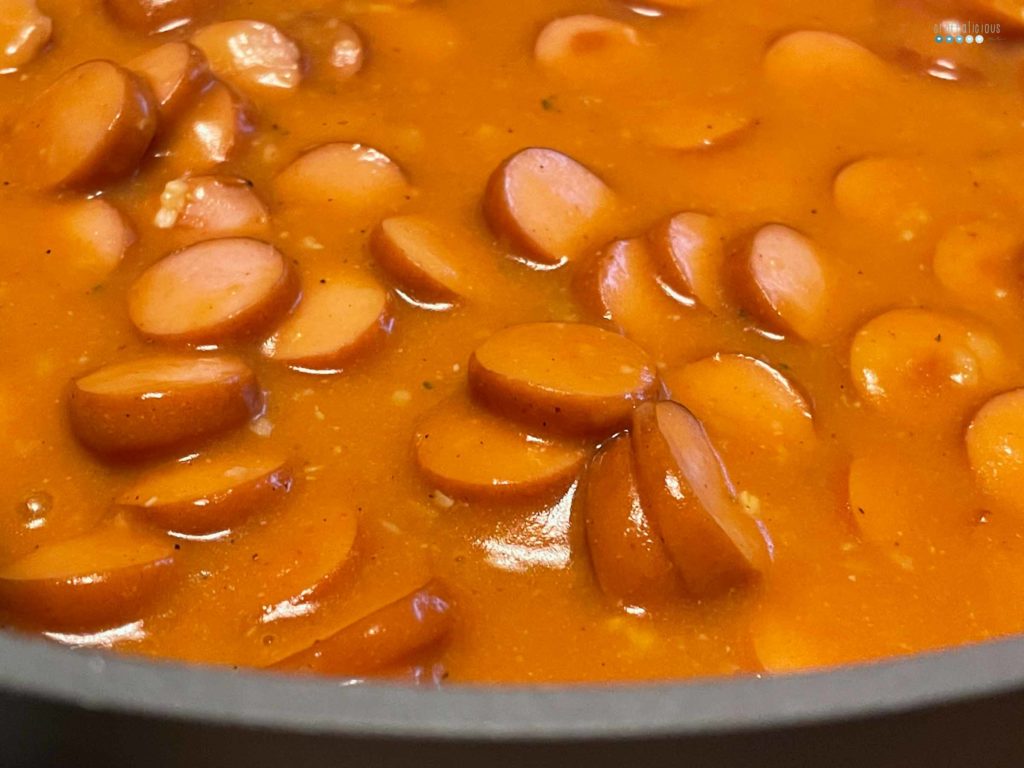 Here is how you do it
Chop the onion and garlic. I personally put both in the garlic press. Makes the sauce more smooth and leaves out lumps.
Slice the sausages.
Heat the butter in a frying pan and fry the onions and garlic for a couple of minutes.
Add the sausage slices. Leave to brown and sprinkle with wheat flour. Mix well.
Pour over the water and add bouillon powder. I usually dissolve the powder in the water before adding to the dish. Stir and cook on low heat for 3-5 minutes.
Season with tomatoes paste, mustard, cream and black pepper.
Now add some parsley and serve with mashed potatoes or potatoes.
We ate it with potatoes.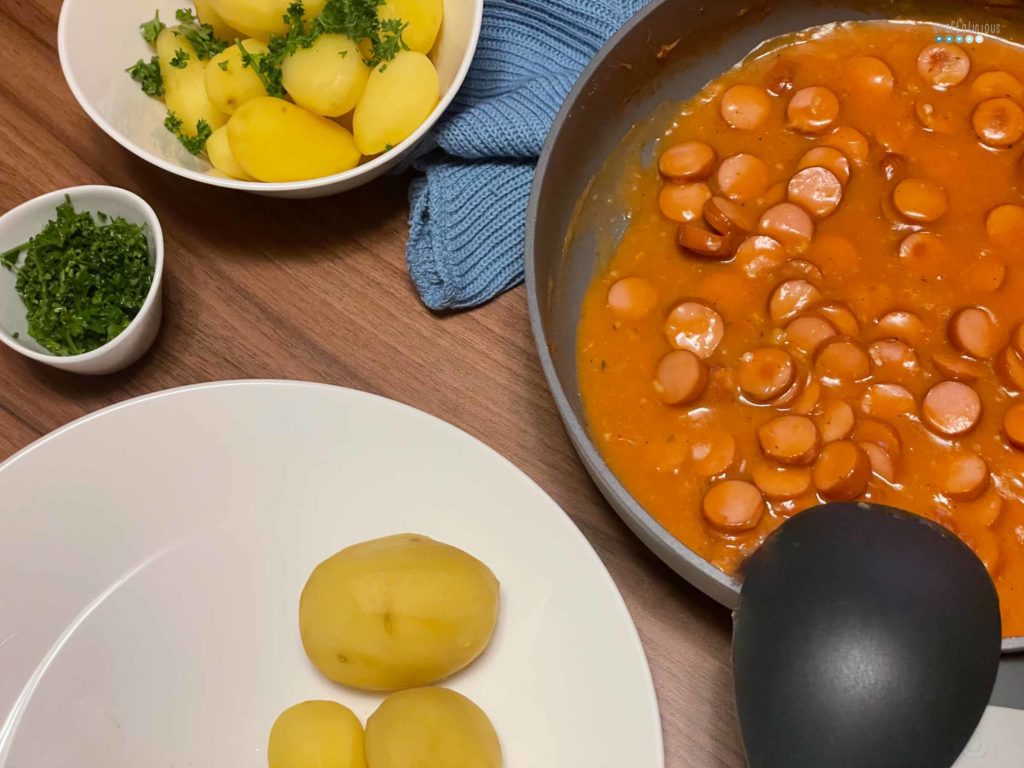 This dish is considered comfort food in Finland and loved by children and adults. It is a quick and low budget meal. Probably not all too healthy as you have no veggies. Which isn't really surprising. Every time we went to Finland vegetables and salads were hard to come by. Understandably as hardly anything grows up there besides root veggies. Still I would add some. Do you have an idea. I think I try mushrooms next time. Or maybe some peppers.
If you want to try out my previous Finnish recipes here is an overview.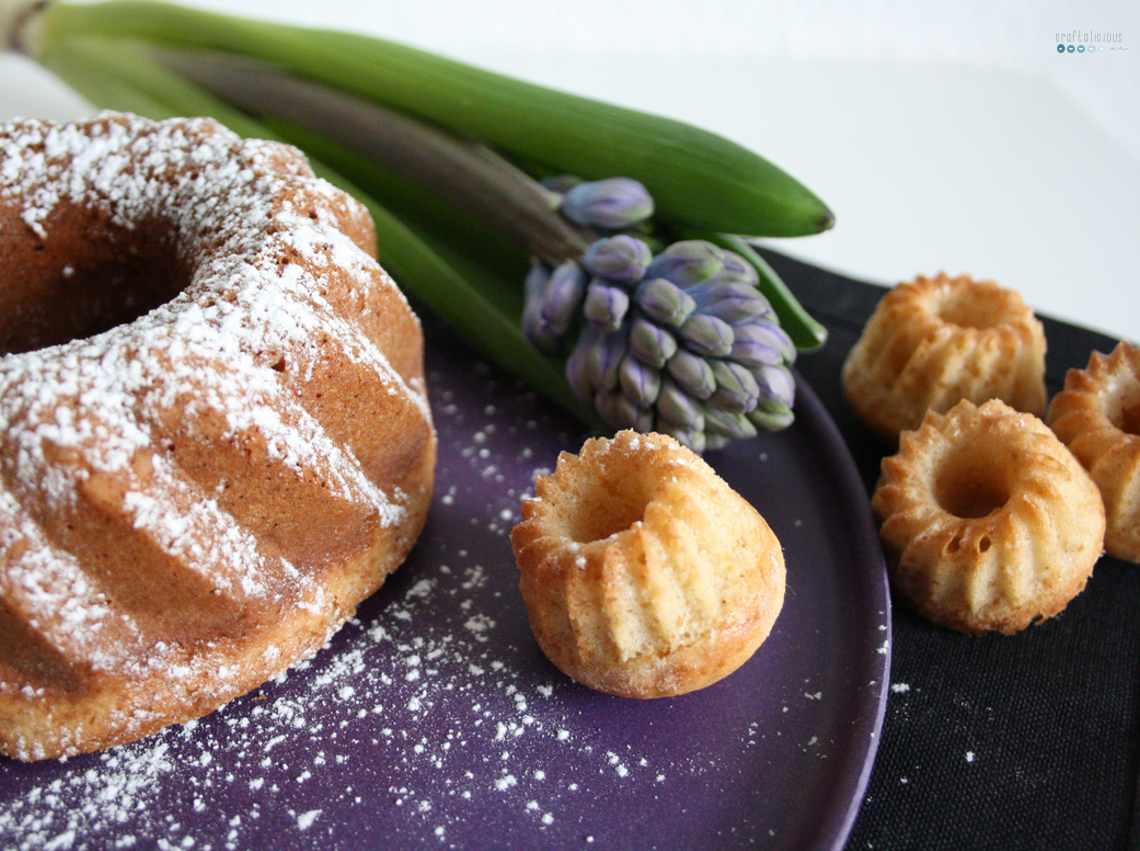 Have you ever had a Finnish dish?
Happy day to you.
Tobia